Disconnected logins are one of the most common and easiest issues to solve which arise within Sage 200. There aren't many Sage 200 users who have not experienced the confusion of attempting to use a feature only to be warned that they are already accessing it!
Disconnected logins occur when a user suddenly crashes out of Sage, often due to connectivity issues. This crash causes the system to lock the relevant feature from being accessed by all users, which is designed to prevent data corruption and duplication. This blog will provide guidance on how to remove these logins and their associated locks.
Sage 200 Tips – Disconnected Logins
The prompt for a user to check for disconnected logins is often provided by an error message stating an inability to access certain features within Sage 200.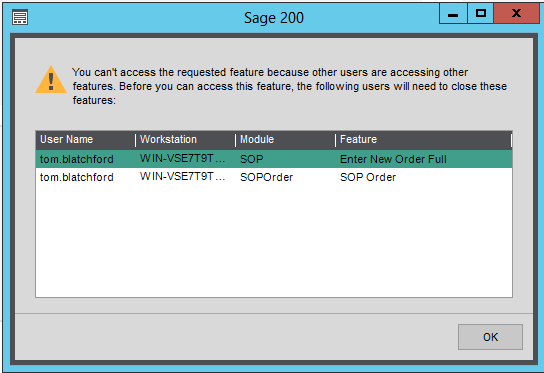 In the example above, the warning has appeared informing me that I am unable to log into the Sales Order Processing settings as somebody is creating a new Sales Order. Upon the appearance of this error message, firstly double check neither you nor any of your colleagues are currently accessing these features.
Checking for and logging off disconnected logins can be done very quickly. Simply access the tools menu from the cog symbol 

 on the upper right-hand bar of the main screen in Sage 200 and click user login status.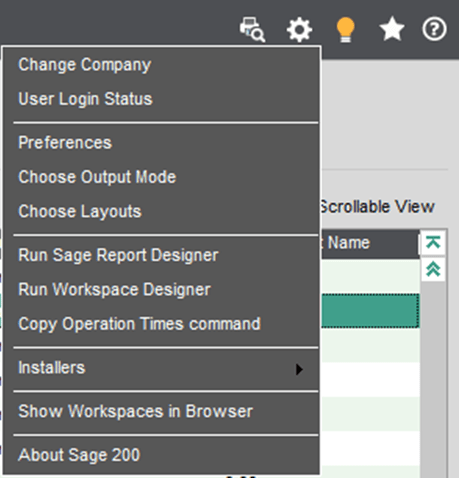 This displays the User Login Status Window, which will contain a list of users showing a login status of disconnected.
N.B it can take up to 5 minutes for a disconnected login to appear in this window.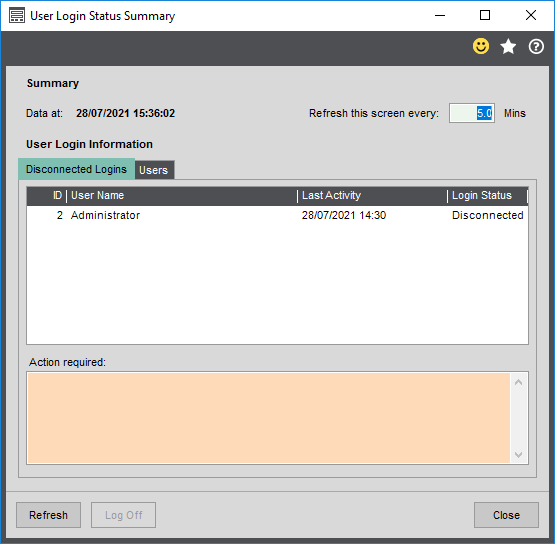 Once on this screen, highlight the disconnected login and click log off. To save time, if there are multiple disconnected users, hold the shift button on your keyboard to highlight all the logins and log them off simultaneously.
N.B. their disconnected status ensures you will never accidentally eject somebody out of Sage 200 by logging off these users.
Keep an eye out for future blogs from the team at AlphaLogix!
Your Accounts System | Our Expertise | Let's Talk…
Our team of Accredited Sage 200 Product Specialists have many years of experience and are here to help, from initial consultation through to: development, implementation, training and on-going support.
If you would like any further information or a demonstration of Sage 200, please contact us:
Email: info@AlphaLogix.co.uk
Tel: 0330 043 0140
Kind Regards,
Samantha Bridgewater | Sage Accounts Technician
Request a Call Back to Discuss Sage 200.
• Request a Free Consultation Call or Meeting
• Organise a Personalised Demonstration of Sage 200
• Request Pricing or Organise a Quote