---
Cloud Services
---
Cloud an Computing is one of the fastest growing areas in IT and it enables you to deliver computing services such as servers, storage, networking, databases, software and more over the internet ("the cloud") at a fraction of the cost of using internal servers.
By putting your infrastructure into one of our recommended data centres we will help you reduce your IT costs and improve reliability to make your business run smoothly.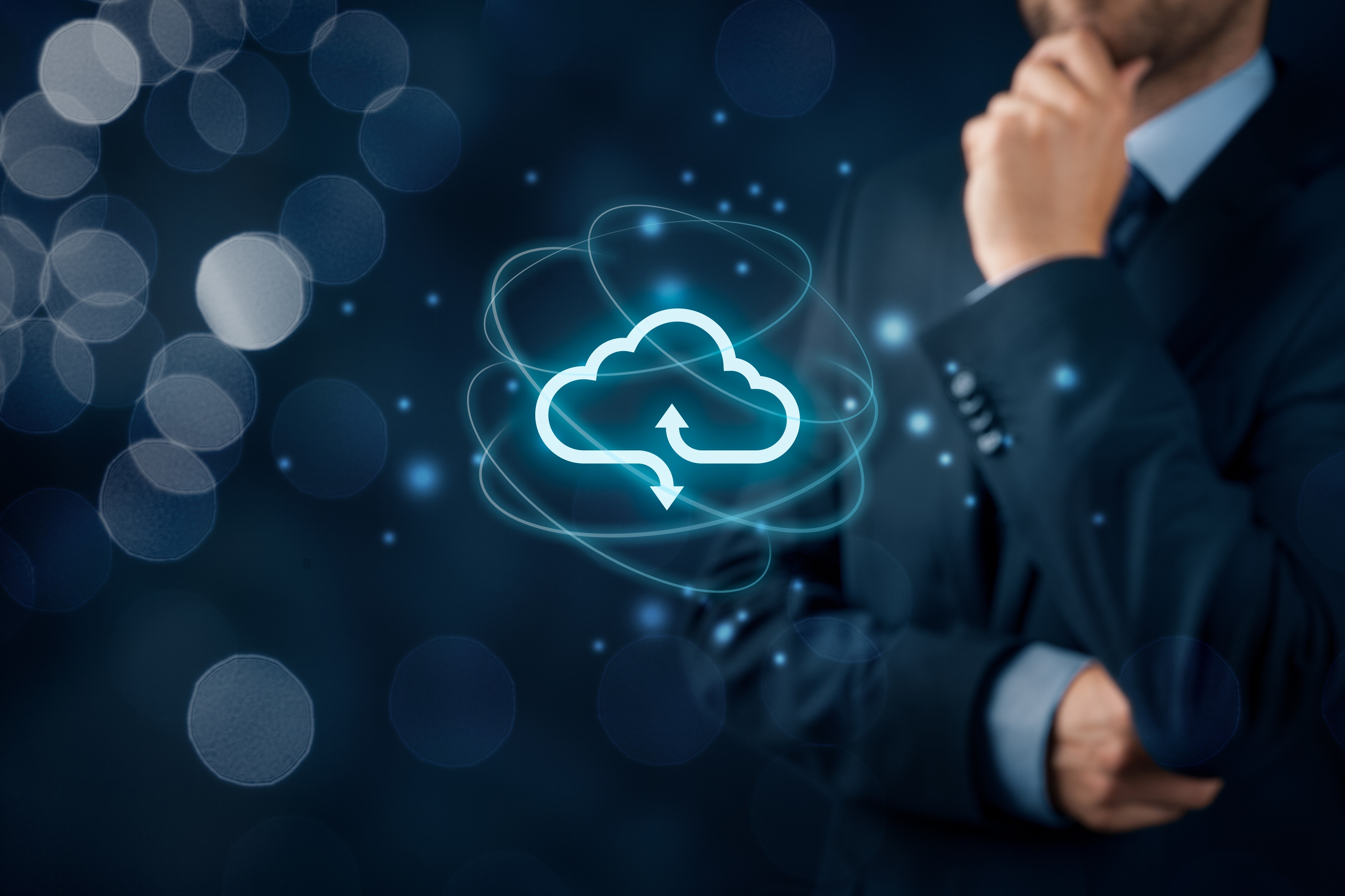 AlphaLogix offers a wide range of cloud services including:
Hosting Microsoft Office 365
AlphaLogix is an experienced provider of Office 365. Microsoft Office 365 gives you and your employees access to popular productivity applications.
We provide advice on the best licensing option for your business and we will manage the installation and data migration to ensure your business runs efficiently.
Hosting your Business Applications in the Cloud
AlphaLogix can host your most commonly used software applications in the cloud so you don't have the issues of managing your own internal servers.
We host business applications such as accounts software (Sage 50, Sage 200), databases and customer relationship management systems for a wide range of clients. Users can access these applications over the web and use the software in the same way as if it was installed on your own server.
Our business applications hosting in the cloud offers a fast and reliable solution, it takes away the need for your business to maintain expensive hardware.
Hosted Desktop Service
Our hosted desktop solutions allow users remote access to all their applications and data, all files are stored securely and backed up with our experienced IT support staff.
Our hosted desktop solution allows users to work from any location at any time via the internet. Access can be from any range of devices including PC's, Macs, tablets, and smartphones.
When you use our hosted desktop service the user has the same experience as if it was running locally on your own PC. All data is stored in a secure data centre.
Hosting your Website with our Cloud Services
Let AlphaLogix host your website in the cloud at our recommended datacentre, our cloud platform is powerful, reliable, resilient and fast so your website will be easily accessible to your customers and prospects.
Cloud Service Backups
Our cloud datacentre automatically takes backups of all your crucial applications and data and it removes the need for you to manually take backups, the backups are stored offsite so whatever happens in your business you can be reassured of business continuity. We also offer extensive disaster recovery solutions enabling your entire system to be backed up on a daily basis and restored in a matter of hours in the event of a disaster.
Hosted Exchange
AlphaLogix can move your email to a hosted exchange server that allows you to access emails and other information over the internet. It also removes the cost of you maintaining your internal server.
Move your existing server into the Cloud
If you have an existing internal server that is old or slow then let us provide a dedicated server in the cloud for you, there are no expensive upfront capital costs and choose from one of our flexible pricing plans for cloud computing.
Top benefits of our cloud services.
Cost
Cloud computing helps reduce your IT costs by avoiding the purchase of expensive hardware and servers.
Speed
Our cloud datacentre offers great speed, so users can work efficiently on their hosted desktop, our cloud services offers the capacity to use vast amounts of computing power provisioned in minutes.
Reliability
Our cloud services provide you with a reliable platform to work from, it makes data backups, disaster recovery and business continuity easier.
Improved Productivity
Our cloud services help your organisation become more productive as it reduces the amount of time you spend on IT related chores. The time that's freed up, enables you to concentrate on your business-related goals.
Scalability
Our cloud services allow you to scale up or down on the amount of resources you want to use, so your business pays for what it needs, we deliver the exact amount of storage, bandwidth and computing power for your business requirements that are delivered via the internet to any of your locations.
Get in Touch
---
Call AlphaLogix today to discuss your cloud or hosting requirements on 0330 043 0140 or email us at sales@alphalogix.co.uk