Why Take Out A Technical Support Contract for Infor CRM or SalesLogix?
When you need answers to your Infor CRM or SalesLogix questions, our technical and customer support team offers a variety of assisted support and self-support options to provide you with the help you need.
AlphaLogix believes that delivering exceptional technical support and customer service for Infor CRM is maintained throughout the lifetime of the relationship with our customers.
Our support plans are dependent on the version of Infor CRM or SalesLogix you are running and if you use the cloud or on-premise version of the software.
What Are the Key Benefits of Our Infor CRM Support Contract?
Whether your Infor software is up and running or if you are looking to change business partner, our support contract provides you with exceptional support should you experience any technical issues.
Our team of Infor CRM specialists possess in-depth knowledge of both Infor and SalesLogix and will be able to resolve problems quickly and efficiently with the minimum amount of disruption.
Your Infor CRM Support Contract Comes with:
Telephone Help Desk
Our telephone support line allows you access to one of our experienced Infor CRM specialists when you need to resolve any technical issues or have your queries answered.
Remote Access Service
Within minutes of a technical issue being logged our Infor CRM technicians can securely login into your system remotely to investigate and fix issues.
We can fix most of your problems quickly without having to wait for a technician to visit.

On-Site Visits
Depending on the contract level taken out we offer on-site visits; in the unlikely event that we cannot resolve your issues with CRM, our Infor specialists will quickly organise a site visit at your convenience.
Access Expert Help and Advice
As one of the longest established Infor and SalesLogix CRM strategic partners in the UK, we offer unrivalled help and advice which allows you to use your CRM to the full. We will be delighted to offer you as much guidance as possible on getting the most from your CRM system.
Proactive Maintenance
Our Infor CRM contract allows you to stay up to date with the latest versions and to have service pack bug fixes installed. All updates are only installed with your prior permission and we perform extensive testing before your system goes live.
Database Repair and Backup Restore
Our database repair and backup restore service is an optional service that provides a range of high security, fast restore backup solutions and database repair for total peace of mind.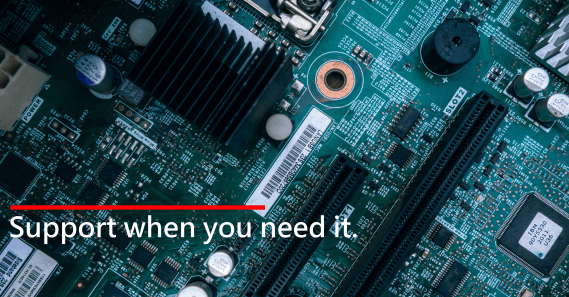 Get a full overview of Infor CRM and see how the UK's best CRM could revolutionise your business here.
If you would like more information about Infor CRM support or would like a Free Demo of Infor CRM, please fill out the form below or call us now on 0330 043 0140