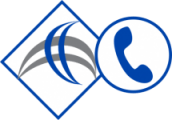 ---
AlphaTel
Integrate your telephone system with your CRM software!
---
---
What is AlphaTel?
Personalise your customer service with AlphaTel's screen-popping technology for immediate access to the caller's record in your CRM system.
AlphaTel is our Screen Popping software which uses Computer Telephony Integration (CTI) to link Infor CRM Sage CRM, Sage 50 and Sage 200 software seamlessly with your phone system to dramatically improve the cost effectiveness of your business by reducing operating costs and improving the customer service you provide.
AlphaTel will increase the efficiency of your workforce and eliminate misdials with the click-to-call function form within your CRM direct to your telephone system.
AlphaTel Features
Screen Popping
Increase the cost-effectiveness of each call and provide a more personalised service by immediately accessing the caller's account in your CRM system via the un-intrusive pop-up which fades in and out, much like an Outlook email.
Screen Popping software uses Computer Telephony Integration (CTI) to link InforCRM (SalesLogix), Sage CRM, Sage 50, Act! CRM and Sage 200 software seamlessly with your phone system
Click-to-call
Negate the problem of misdials with AlphaTel. Outbound Calls are made at the touch of a button as AlphaTel allows automatic outbound dialling from any CRM account or contact and logs all calls against the appropriate record.AlphaTel links your CRM with your telephone system, so with the touch of a button, you can make a call from your CRM in your telephone system without the need to re-type and potentially miss-type!
Call Log
Analyse your telephone workforce's productivity with AlphaTel. AlphaTel logs information on every call allowing you to make meaningful reports on all phone-calls in and out of the building. AlphaTel logs all calls in and out of the premises with information on the duration, direction of the call, the caller ID and the call owner. Each phone call is logged in the caller's relevant account in your CRM system.
Call Management
Organise your telephone workforce by assigning an account manager to each contact. With the Caller ID function, the screen-pop will show the contact and account name allowing the correct member of your telephone team to answer the phone.
Data Capture
Clean your database and gain more information with every call with AlphaTel. With the Caller ID function, it is easy to see when a caller is not in your CRM system.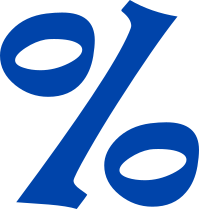 Efficiency
Click-to-open the caller's record in your CRM system immediately to view their details. Never misdial with the click-to-call function from inside your CRM.

Personalise
The screen-popping function offers your customers a more personalised service increasing your selling potential.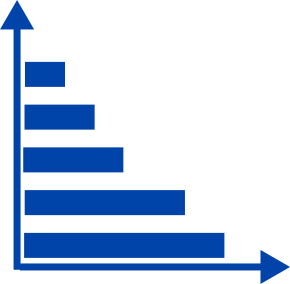 Analyse
The logging system allows you to analyse all calls in and out of the premises, response times and analyse peaks and troughs of traffic.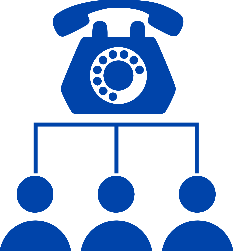 Manage
Determine which member of the team should answer the phone for each caller based on account manager, department or customer type.
"AlphaMap is one of the best add-on's in the market place that I have discovered yet. It enables us to plan our customer visits to maximise the time available and reduce travelling time. The good thing about this add-on is that this can be all visually seen on a map that gets displayed. Installation is easy and hassle free on the clients part. I would recommend this product to all businesses as a 'must have' add-on."

"With a busy sales team covering the whole of the UK, they have always had a need to have instant access to accounts in their area, looking at previous purchases and products including stock levels. In the past, the sales team had to call head office to obtain such information.

We do not require a complete CRM package which can prove very expensive and takes up a huge amount of input time for the user when you could be getting sales! So when we discovered this app, it was a godsend and has proved to be a very important tool for the company.

The app has ensured that the information required by the sales team is delivered quickly and exact, improving with every call into the customer. From a company point of view, it is a fantastic tool that saves us time and helps deliver the information to where it is needed in the field with ease, saving time and money from calls and work in the office"

"AlphaCheck is a real asset to the business! Far better than the old integration from Sage, AlphaCheck allows me to search and view credit info almost instantly!"

"Sage 200 Extra is now embedded firmly within our Business. The Financial Reporting we receive is better than ever before and the system will accommodate our growth as we move forward."

"Thanks to AlphaLink by AlphaLogix we have successfully integrated our CRM (ACT!) with our accounts package (SAGE 50) giving us that extremely valuable information and insight to our customers in one single place. Being able to create a new Sage account from a prospect is also a great time saving factor and being able to lookup contacts based on their accounts activity."

"We have recently purchased the AlphaLink product from AlphaLogix to integrate ACT with Sage 50 accounts. We were quite apprehensive at first as we have been using Sage 50 accounts for many years and have some very established processes in place. AlphaLogix have helped make the transition simple and easy, with excellent telephone support and training."

"With AlphaMap I can optimise my sales team's visits to all clients and prospects to reduce total mileage and overall transport costs including reduced fuel bills! In addition to the financial saving the team now spends less time travelling and more valuable time with clients."

"Alphalogix as our business partner have been professional and efficient in dealing with our needs and issues from the start. The development work created by Alphalogix has proved to be extremely helpful in the day to day running of our business."

"Working with AlphaLogix has also been a pleasure. When we first investigated their product, AlphaLink, it was daunting. However AlphaLogix eased the confusion and we got there successfully with their help. I would definitely recommend AlphaLogix."

"We have used AlphaLogix for many years and always find their support and response times to be quick and efficient in resolving our issues. Whenever we run into issues they are always friendly and explain the fix to help us in the future. I have and would recommend their services to other companies." 

"Our experience with AlphaLogix has always been fantastic, we not only use them for our IT Support but also our Sage and Eque2 products. We find support across the board to be excellent, which is why we have been with AlphaLogix for over ten years." 

"We have worked with AlphaLogix for the last 13 years, and they have been instrumental in evolving our IT through this fast changing technology period. We have been very pleased with their service and project management no matter how large or small the IT upgrade or how many third party software providers are involved. This testimonial is obviously evidenced by the longevity of our business relationship." 
How it works
AlphaTel simply displays caller information as the phone begins to ring; these details appear in the bottom right hand corner of the screen in a similar way to how an Outlook email is displayed.
The Inbound Call Pop-Up shows: incoming phone number, name of contact, name of company and company account manager/group. AlphaTel uses Caller Line ID (CLI) to search your CRM or Accounts software for the correct phone number allowing you to immediately hyper-link to the correct CRM account/contact.  Users are able to decide who should pick up the call and have the caller's details on screen even before answering.  Outbound Calls are made at the touch of a button as AlphaTel allows automatic outbound dialling from any account or contact and logs all calls against the appropriate record.
AlphaTel Screen Popping or Screen Pop  software links with:  Sage 50 Accounts,(formerly Line 50)  Sage 200 CRM, ACT! Sage CRM and InforCRM (SalesLogix).AlphaTel works with Analogue and Digital systems with TAPI drivers including: Avaya Office, LG, Samsung, Nortel BCM, Argent Office, NEC, Network Alchemy and VOISpeed  etc. If your phone system is not listed please contact us to discuss your options with our support team.AlphaLogix can also supply a fully featured, cost effective, integrated software PBX system which works with AlphaTel. Contact us for more information.
---
Next Steps
If you would like to discuss how your business will benefit by implementing AlphaTel, please contact us or talk to a member of our team on 0845 259 3141