If you have Act! CRM and want to access your customer data at different locations for multiple users online, our Act! Hosting service allows you to share your information over the internet. Users who work at other office locations and staff who work remotely can access CRM data using any device, including Mac's, Windows, Android, iPads and smartphones.
Hosting Act! in the Cloud enables users to gain access to customer and contact data whilst travelling to meetings or at any location that has a connection to the web. Customer data access is available 24 hours a day, 7 days a week and allows users to see all activities with every client and prospect.
As one of the leading hosting providers for CRM, our Act! product specialists will provide you with a dedicated hosted server where we install your copy of Act! CRM and customer data, your employees can then connect using a remote desktop from any PC or mobile device.
Call us on today 0330 043 0140 to discuss your requirements, or email us at info@alphalogix.co.uk to request a call back.
Act CRM Brochure – pdf Download
Act CRM How to Choose the Best CRM Solution – pdf Download
Act CRM Marketing Automation – pdf Download
Contact us on 0330 043 0140 or email us at info@alphalogix.co.uk to discuss Act! CRM or to organise a meeting, demonstration or consultation call.

Why Should My Business Host Act! CRM Software in the Cloud?
Many companies choose to host their Act! CRM software on their own servers using their existing IT infrastructure. Hosting your own Act! Customer data can be expensive and time consuming, however outsourcing your IT Services and Act! CRM hosting to a Cloud provider such as AlphaLogix can bring many cost benefits;
Access to CRM data 24 hours a day, 7 days a week from any location or remote desktop
Hosting Act! in the Cloud helps you to avoid expensive upfront setup costs
Remote users and sales reps on the road can easily access your CRM database to access the very latest customer information
Stores your valuable customer data in a secure environment with regular daily backups
Your dedicated hosted server uses the latest technologies and hardware to provide high speeds and great database performance
Use your smartphone, iPhone, laptop or tablet to access customer data in the Cloud whilst travelling to customer meetings, our hosted CRM service allows you to access data via a web browser using Windows, Macs and Android operating systems.
Discover Act! CRM for the Cloud
Let Us Host the Solution that's Right for your Business
With Act! Offering a comprehensive product range, from entry level CRM to a fully featured solution such as Act! Premier or Act! Ultimate, AlphaLogix can host your CRM solution in the Cloud (Software as a Service, SaaS) for instant online access.
Act! Products we can host online include;
Act! Professional
Act! Premier
Act! Ultimate
Growth Suite
Marketing Automation
Act! Companion and Act! 365
Our hosting service can also host your other business software applications such email, web hosting, Office 365 and your accounts software such as Sage 50.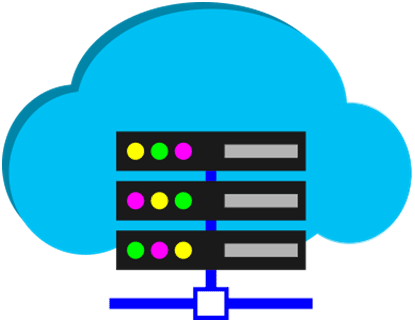 What Else Do I Get When I Host Act! CRM with AlphaLogix?
As an experienced hosting provider for business software applications, AlphaLogix can help you reduce your IT overheads whilst providing a high level of customer service, our qualified technicians will look to quickly resolve your support queries.

Other benefits of hosting Act! CRM in the Cloud with AlphaLogix include;
Server monitoring
No internal IT skills are required, AlphaLogix will set up your Act! CRM hosted environment so users can access via the internet
Comprehensive support
Easy monthly billing
Reduced IT overheads, no need to invest in expensive IT hardware or infrastructure
Experienced Act! product specialists at hand to help resolve your technical support queries
We can host all versions of Act!, including unsupported versions
Easily increase or decrease the number of users as needed for your organisation
Automatic backups
Data is held in a highly secure environment and uses the very latest encryption when you access customer data over the internet
Our Act! CRM Cloud (SaaS) solution includes anti-virus, daily backups (or choose a more frequent backup routine), critical issues dealt with quickly by our experienced support team
Easy to use remote desktops, no complicated VPN's
Access your CRM database 24/7 anywhere in the world at any time using the web

Organise a Call Back to Discuss your CRM Hosting Requirements
Request a call back to discuss your CRM and business applications hosting requirements by emailing us at info@alphaLogix.co.uk, alternatively give a call today on 0330 043 0140 .
Act CRM Marketing Automation
Sign Up For Your Free 14-day Trial Of Act!
It's quick and easy to start your free 14-day trial of Act. It'll come complete with demonstration data, so you can fully explore the features and functionality of the software. All you need to do is call us on 0330 043 0140 or complete the trial form by clicking on the below banner and we will setup your free trial.