What is AlphaScheduler for Infor CRM?
---
Organise your workforce with our web-based Infor CRM Calendar add-on. Ideal for easily displaying and amending your live mobile workforce schedule.
---
AlphaScheduler is a web-based extension of Infor CRM's calendar. It displays work to be carried out by Infor CRM users with a simple pop-up for each of the scheduled Activities, Tickets, Ticket Activities and Events highlighting the important information in ICRM.
---
Each task can be dragged and dropped on to other user's schedules, the times can be extended or reduced and the dates can be adjusted. This automatically updates the ICRM entity with no further input needed from the user.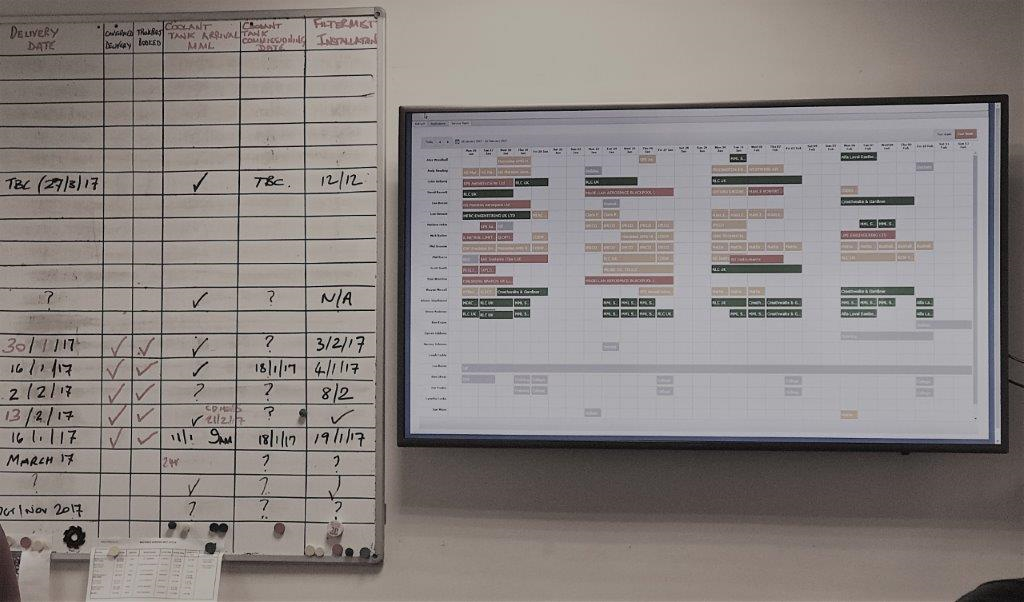 AlphaScheduler is ideal for displaying on a 40" display board or larger for everybody to see the work or projects scheduled in for your mobile or in-house teams.
---
The beauty of AlphaScheduler is its usability, simplicity and configurability. You can configure AlphaScheduler to show:
---
Specific types of user (i.e. type: Engineer)
---
Specific or multiple types of tasks i.e. Tickets, Ticket activities, Events, Meetings – anything which has a time association in ICRM!
---
Colour configuration for different ticket statuses (i.e. Closed, In Process, Ongoing etc.)
---
AlphaScheduler perfectly integrates with AlphaMobile to view your mobile workforce's workload
---
Separate tabs for each department to view their workload and active tasks
How it works
AlphaScheduler is a highly flexible product which can be linked to almost any entity in Infor CRM which will need to be visible in the calendar.
---
Once a scheduled event has been created, for example, a Ticket Activity, this will automatically populate AlphaScheduler.
---
Since AlphaScheduler lives in a web page, you can access this information from anywhere, from any device.
---
From within AlphaScheduler, you can:
---
| | | |
| --- | --- | --- |
| Amend the start and end dates & times by adjusting the length of the bar. | Reassign the ticket to another user by dragging the event to the desired user in the Scheduler. | View the finer details of the activity (i.e. notes, description, start and end times, ticket ID), by double-clicking the bar |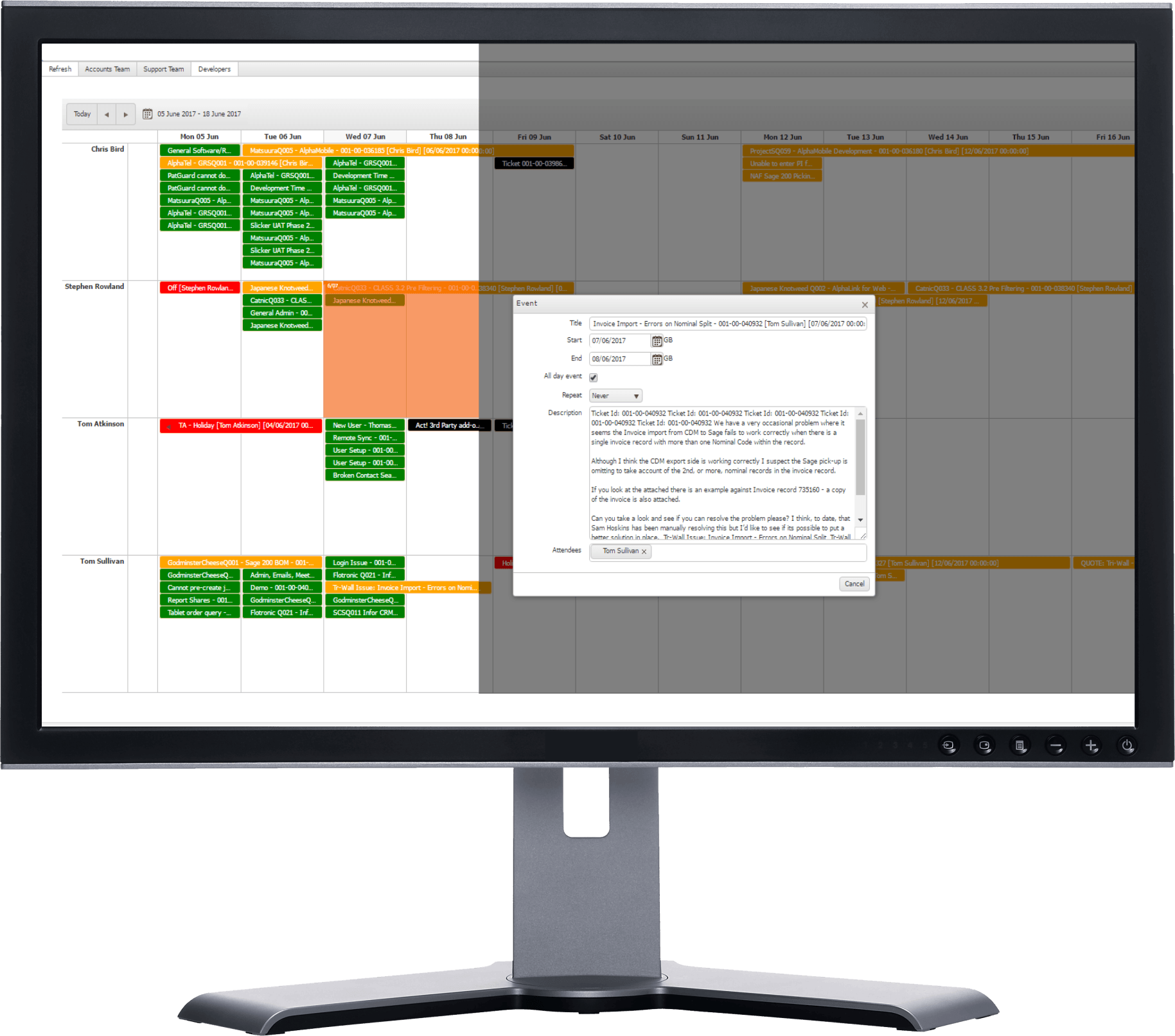 "Thanks to AlphaLink by AlphaLogix we have successfully integrated our CRM (ACT!) with our accounts package (SAGE 50) giving us that extremely valuable information and insight to our customers in one single place. Being able to create a new Sage account from a prospect is also a great time saving factor and being able to lookup contacts based on their accounts activity."

"We have recently purchased the AlphaLink product from AlphaLogix to integrate ACT with Sage 50 accounts. We were quite apprehensive at first as we have been using Sage 50 accounts for many years and have some very established processes in place. AlphaLogix have helped make the transition simple and easy, with excellent telephone support and training."
---
Next Steps
If you would like to discuss how your business will benefit by implementing AlphaScheduler, please contact us or talk to a member of our team on 0845 259 3141