---
Sage 200 Technical Support
---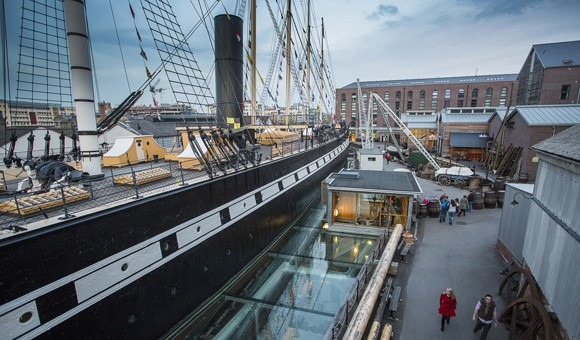 As a leading Sage business partner in the UK, AlphaLogix provides Sage 200 support to a wide range of businesses. Our friendly support team of highly trained Sage specialists will help you with your current Sage 200 installation or assist you with any new projects for Sage.
We support all versions of Sage 200 for our clients, including Cloud, Standard, Professional, Extra Online and also older versions such as Line 200.
Our goal is to make sure you get the most out of your accounts software.
Download the NEW Sage 200 Brochure in PDF format
Godminster Cheese Sage 200 Success Story Download
"I always get a quick response to my questions, they are always helpful and very knowledgeable"
James, Sage 200 Customer
"The support we receive from our Business Partner, AlphaLogix is invaluable. They're always at the end of the phone ready to help with any of our requirements"
Angela Spreadbury, Director of Finance and Resources
Read more about one of our happy Sage 200 customers in this case study.
Want to Speak to us about Support – Contact us on 020 8050 3216 or email info@alphalogix.co.uk

Sage 200 Support
AlphaLogix Sage 200 Support Team
AlphaLogix has a dedicated Sage 200 support team with over 25 years of experience. Our certified Sage specialists pride themselves in providing outstanding customer service with quick resolutions for your technical queries. You can always call upon us for expert help and guidance for Sage 200.
"Great support and always helpful and friendly, nothing is ever too much to ask"
Sophia, Sage 200 Customer
"AlphaLogix as our Sage 200 business partner have been professional and efficient in dealing with our needs and issues from the start. The software development work created by AlphaLogix has proved to be extremely helpful in the day to day running of our business."
Dylan Harries I Director

We currently support a wide range of customers from many different industries and our Sage 200 support staff will ensure a swift diagnosis and resolution to your queries, and make sure there is minimal disruption to your business.
What is Sage 200?
Our helpful support team offers the following services:
Quick and easy access to our friendly team of Sage 200 experts by phone, email or online
Log tickets online using our sophisticated ticket management system
Remote access, we will log onto your system to help with troubleshooting issues
Quick resolutions to technical issues
Advice and workarounds
Get our Sage 200 help guides
Our team provides useful hints and tips
Upgrades and updates to the latest versions
Updates on enhancements, product development, and upcoming new releases for Sage 200
Regular technical blogs and newsletters
Our support help-desk has a dedicated contact phone number to call us on, we always aim to get the problem fixed with you whilst you are on the phone, or you can log tickets online, chat online or email us for help.
Want to Organise a Quote – Contact us on 020 8050 3216 or email info@alphalogix.co.uk
Upgrade from Sage 50 to Sage 200
What are the Support Costs?
The support costs are dependent on which package you decide to choose, this depends on the number of Sage 200 users you have and the version you currently have installed, we also provide help with Manufacturing sites.
We offer a number of different service level agreements and bespoke support packages, but we are happy to be flexible around your requirements as we do not believe in a one size fits all policy.
We have experience in supporting all operating systems and versions from the very first version of Sage 200 (version 4) to the very latest release. We also support and upgrade Sage 200 versions that are no longer supported by Sage, even MMS, see the latest End of Support Policy from Sage.
Our costs are competitive and provide great added value for your business, in return the AlphaLogix support team provides an unparalleled level of assistance for your Sage 200 installation.
To organise a Quote showing detailed costs, contact us on 020 8050 3216 or email info@alphalogix.co.uk
Sage 200 Overview
Full Support for Sage 200 Commercials

What is Sage 200 Used For?
Why Choose AlphaLogix's Sage Support?
Our support team prides itself in offering friendly, responsive and knowledgeable guidance to resolve your queries or technical problems quickly and efficiently. All of our Sage 200 consultants are certified by Sage and are passionate about helping customers, you can always trust them to help you get the most out of your Sage 200 software.
Our offices and consultants are spread across London, South East, Wales, Midlands, Manchester, North West and the South West so we provide excellent local support in these areas, we also have clients throughout other regions of the UK.
We also provide consultancy and training for Sage 200cloud Professional, Sage 200 Standard, Sage 200 Extra Online, MMS and Line 200 Erp and Line 100.
We also have a team of Sage 50 and Sage Payroll support consultants who will help to quickly resolve any issues or questions you have as part of our Sage 50 support packages.
Contact us to request a Quote on 020 8050 3216 or email us at info@alphalogix.co.uk