---

---
The Sage 50 Suite of software has been designed to provide small to medium sized businesses with a fully integrated, modular system that will manage all key business processes.
The powerful, highly successful Sage 50 programmes that make up the Sage 50 Suite work perfectly well as stand-alone modules but will function even better for your business when they are linked together.
By selecting the modules that best suit your individual business requirements you can build your own integrated system, which will improve efficiency and profitability by:
Co-ordinating your core business activities.

Streamlining your internal business processes.

Improving communication within your organisation.

Promoting customer service and marketing.
The Sage 50 Suite is flexible and will grow with your business or adapt as it changes. This modular suite of software gives you the potential to control your business by combining: Sage 50 Accounts, Sage 50 Payroll,  Sage 50 HR, Customer Service and Marketing, via ACT! and a host of specialised requirements for the  Construction, Manufacturing and Retail industries into one integrated system. Book your Sage 50 Demo today!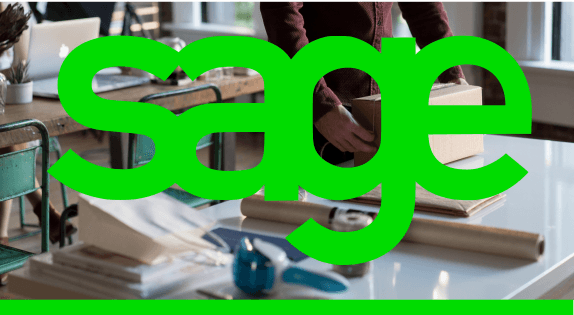 ---
Why choose Sage
---
---
Sage are the market leaders in accounting solutions for small to medium sized businesses and have been developing and improving their range of accounting software since 1981. AlphaLogix has been a Sage Business Partner since 1995; we have a vast amount of experience of working with Sage software and numerous satisfied clients throughout the UK.
AlphaLogix are specialists in Sage, the accounting solutions at the core of the 50 Suite and Sage 200 Suite, which have the potential to do much more than control your company finances.
P11D
---
Sage 50 P11D makes managing employees' taxable benefits an easy task. Includes latest legislation for the tax year, resulting in all information being up to date and accurate. Requires no previous experience or expertise. 
Read more
...
Eque2 Construction
---
Eque2 Construction offers unrivalled stability and choice, our team of consultants are experts when it comes to understanding the challenges to your business. Eque2 Construction is the complete solution for the Construction industry cutting costs and increasing the efficiency of your business. 
Read more
...
Bill of Materials
---
Follow your bill of materials process from beginning to end, breaking down the manufacturing operation into easy-to-access areas, including materials, labour, machines, operations and reports.
Manufacturing
---
Sage 50 Manufacturing covers all your production requirements including automation of shop floor processes, streamlining and improving production processes, planning and efficiency. Widely used throughout the UK, by both manufacturers and assemblers, Sage 50 Manufacturing is designed to work with Sage 50 Accounts Professional. Read more...
Auto Enrolment
---
The Pensions Module add-on for Sage 50 Payroll will enable you to seamlessly integrate Pensions and Payroll into one entity, ensuring that you make a smooth transition to Auto-Enrolment.  
Read more
...
---
Our Approach
---
---
Choosing the accounts solution that is right for your business depends on a whole variety of factors including current business activities and accounting processes, the nature and size of your business, number of sites, foreign currency requirements and future plans. So it pays to invest some time deciding on which Sage solution will be the best fit for your business.
As an established, accredited Sage Business Partner, AlphaLogix has the expertise to help you make the right decisions and guide you every step of the way, from pre-sales advice through to installation, training and support.
Our experienced team of developers can also tailor systems to meet your individual requirements by customising Sage 50 and Sage 200 or linking to compatible third-party software.
To arrange a FREE Sage 50 Demo - Just Click Here!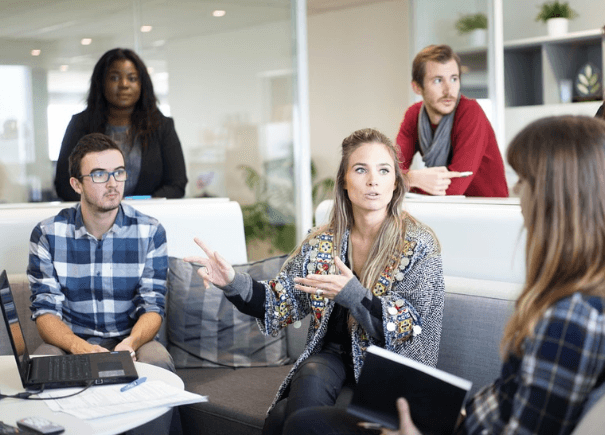 This is the best thing I have ever used. Totally changed how we do business

This App has changed how we do business with our customers and how we come across on sight. We can now process orders and check stock while sitting with the customer…

"AlphaMap is one of the best add-on's in the market place that I have discovered yet. It enables us to plan our customer visits to maximise the time available and reduce travelling time. The good thing about this add-on is that this can be all visually seen on a map that gets displayed. Installation is easy and hassle free on the clients part. I would recommend this product to all businesses as a 'must have' add-on."

"We have worked with AlphaLogix for the last 13 years, and they have been instrumental in evolving our IT through this fast changing technology period. We have been very pleased with their service and project management no matter how large or small the IT upgrade or how many third party software providers are involved. This testimonial is obviously evidenced by the longevity of our business relationship." 

"Our experience with AlphaLogix has always been fantastic, we not only use them for our IT Support but also our Sage and Eque2 products. We find support across the board to be excellent, which is why we have been with AlphaLogix for over ten years." 

"We have used AlphaLogix for many years and always find their support and response times to be quick and efficient in resolving our issues. Whenever we run into issues they are always friendly and explain the fix to help us in the future. I have and would recommend their services to other companies." 

"Alphalogix as our business partner have been professional and efficient in dealing with our needs and issues from the start. The development work created by Alphalogix has proved to be extremely helpful in the day to day running of our business."

"Thanks to AlphaLink by AlphaLogix we have successfully integrated our CRM (ACT!) with our accounts package (SAGE 50) giving us that extremely valuable information and insight to our customers in one single place. Being able to create a new Sage account from a prospect is also a great time saving factor and being able to lookup contacts based on their accounts activity."

"Working with AlphaLogix has also been a pleasure. When we first investigated their product, AlphaLink, it was daunting. However AlphaLogix eased the confusion and we got there successfully with their help. I would definitely recommend AlphaLogix."

"With AlphaMap I can optimise my sales team's visits to all clients and prospects to reduce total mileage and overall transport costs including reduced fuel bills! In addition to the financial saving the team now spends less time travelling and more valuable time with clients."

"Sage 200 Extra is now embedded firmly within our Business. The Financial Reporting we receive is better than ever before and the system will accommodate our growth as we move forward."

"We have recently purchased the AlphaLink product from AlphaLogix to integrate ACT with Sage 50 accounts. We were quite apprehensive at first as we have been using Sage 50 accounts for many years and have some very established processes in place. AlphaLogix have helped make the transition simple and easy, with excellent telephone support and training."
---