---
SS Great Britain Trust Case Study for AlphaLogix
---
---
---
SS Great Britain Trust Case Study for AlphaLogix
---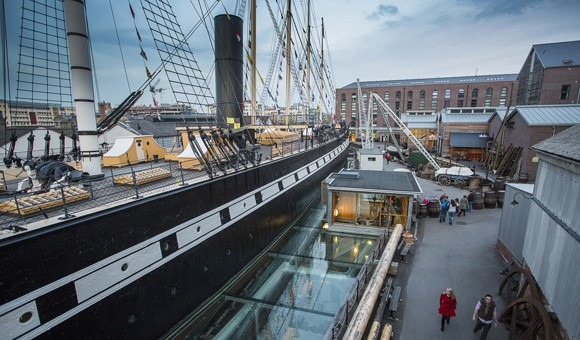 Customer: SS Great Britain Trust
Location: Bristol
Industry: Charity
System: Sage 200
"AlphaLogix and Sage 200 have provided the SS Great Britain Trust with the Nominal Structure and powerful reporting that Sage 50 was unable to provide"

Angela Spreadbury,
Director of Finance and Resources
Brunel's SS Great Britain is Bristol's biggest tourist attraction and without doubt one of the most important historic ships in the world. Launched in 1843 she was referred to as 'the greatest experiment since the Creation'. Combining size, power, and innovative technology, Brunel created a ship that changed history.
Founded in 1971, the SS Great Britain Trust is a registered charity and non-profit limited company based in Bristol.
"Brunel built modern Britain and Britain built the world, which means Brunel built the world".
Top Gear Presenter, Jeremy Clarkson, on the national poll whereby Brunel narrowly missed out to Winston Churchill voted as Britain's greatest Brit.
127 years after her creation, the SS Great Britain returned to the Bristol dry dock in 1970 to be conserved by the Trust in order that the public could enjoy the ship in all its glory.
In 2013, the Trust sought to purchase an Accounts solution that offered more than Sage 50 could. They required a more complex Nominal Structure with Departments and Cost Centres.
Reporting was also a key factor for the SS Great Britain Trust; they understood the importance of information and how it can benefit their business.
Before suggesting any Accounting Solutions, it is standard practice for AlphaLogix to undergo a 'Scoping Session' with the Client. During this session our Consultants listened very carefully to their business requirements in order that goals could be clearly established. This is an extremely important part of any project this size so as to avoid any showstoppers and minimise risk.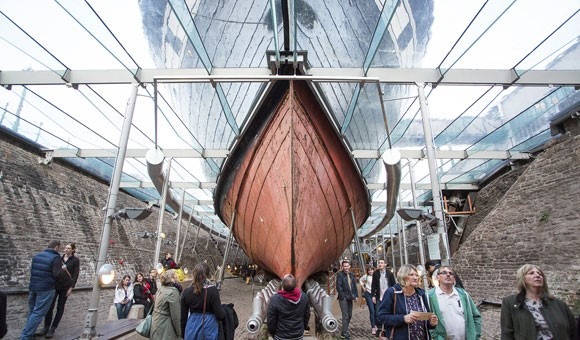 After this scoping session it was clear to AlphaLogix that Sage 200 cloud would be the ideal solution, and so we made this recommendation, providing all of the relevant information about the system; the benefits it would bring to SS Great Britain Trust and most importantly, the goals that are important to the Client that would be achieved.
Just as with any Project, AlphaLogix followed the professional steps towards 'Go-Live'. Our expert Consultants provided training to a high standard to all of those that will be using the system and within a short amount of time SS Great Britain Trust were live with their new Accounts Solution, Sage 200.
"Sage 200 cloud is now embedded firmly within our Business. The Financial Reporting we receive is better than ever before and the system will accommodate our growth as we move forward."
Angela Spreadbury, Director of Finance and Resources
AlphaLogix have experience working with various Charities, so we have a great understanding of their operating methods and requirements. When it came to choosing an Accredited Sage Business Partner to implement and support their Financial System, we were the natural choice.
Going Live with Sage 200 cloud was the start of a great journey for SS Great Britain Trust. Since that time AlphaLogix have provided ongoing technical support, training, and consultancy of the highest standard, providing our Client with all the help and advice that any business could hope for.
 "The support we receive from our Business Partner, AlphaLogix is invaluable. They're always at the end of the phone ready to help with any of our requirements"
Angela Spreadbury, Director of Finance and Resources