---
Act! CRM Premier
---
The Act! CRM Growth suite offers a range of product plans to choose from and the Premier version offers all the core elements found in Act! CRM including dynamic sales pipeline management, outstanding customer management and actionable business insights.
Act! CRM Premier also includes powerful marketing automation to help generate leads and manage marketing campaigns. Key features include CRM workflow, advanced lead capture and surveys, nurture marketing, event marketing and a lot more. It also enables you to send up to 50,000 emails per month to unlimited contacts.
Act CRM Brochure - pdf Download
Act CRM How to Choose the Best CRM Solution - pdf Download
Act CRM Marketing Automation - pdf Download

Premier provides an all in one sales and marketing platform to successfully manage and grow your business. Act! CRM Premier helps you build lasting customer relationships, close sales opportunities faster and make better business decisions.
Act! CRM Premier offers a variety of deployment options including Cloud, self-hosted, and hybrid.
Act! CRM
Develop Lasting Relationships with Customers
Act! Premier helps you to develop lasting customer relationships and enhances customer service. The Act! Growth Suite brings together customers, contacts, account histories and activities into a centralised location.
Sales, marketing and customer service users can manage customers and prospect details, take notes and send out marketing and email campaigns all from within Act!
Act! Growth Suite enables you to stay on top of your day and organise your customer activities such as telephone calls, meetings and to-do's, as well as scheduling and updating your activities as the day progresses.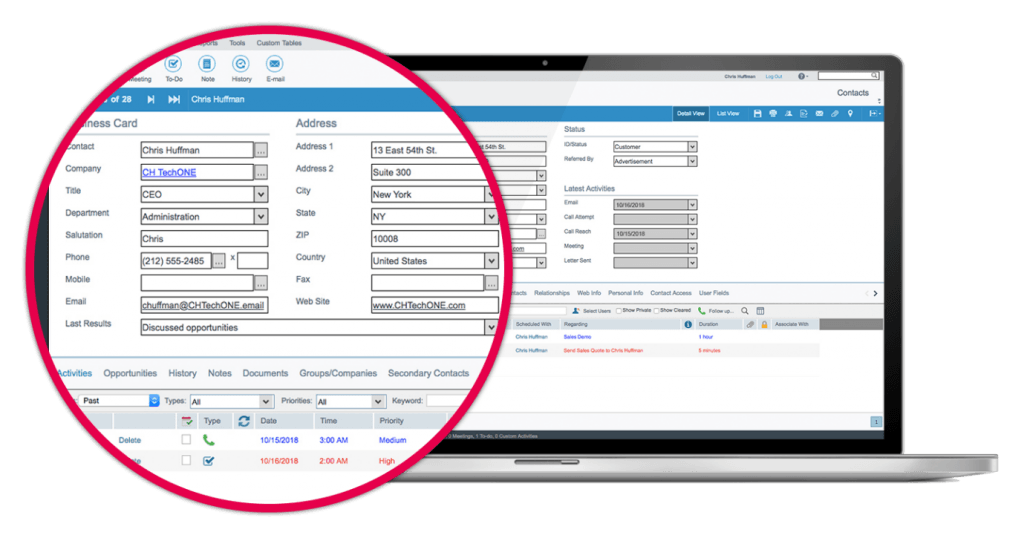 Sales Pipeline Management
Having a reliable forecast of how much revenue may be headed your way is crucial in todays competitive environment. Act! CRM has sophisticated sales pipeline management features that helps with revenue forecasting and planning for growth.
Powerful interactive dashboards and reports provide businesses with a visual representation of where sales opportunities are in your sales process. Sales teams and individuals use Act! CRM to provide accurate forecasts in any given week, month, or year.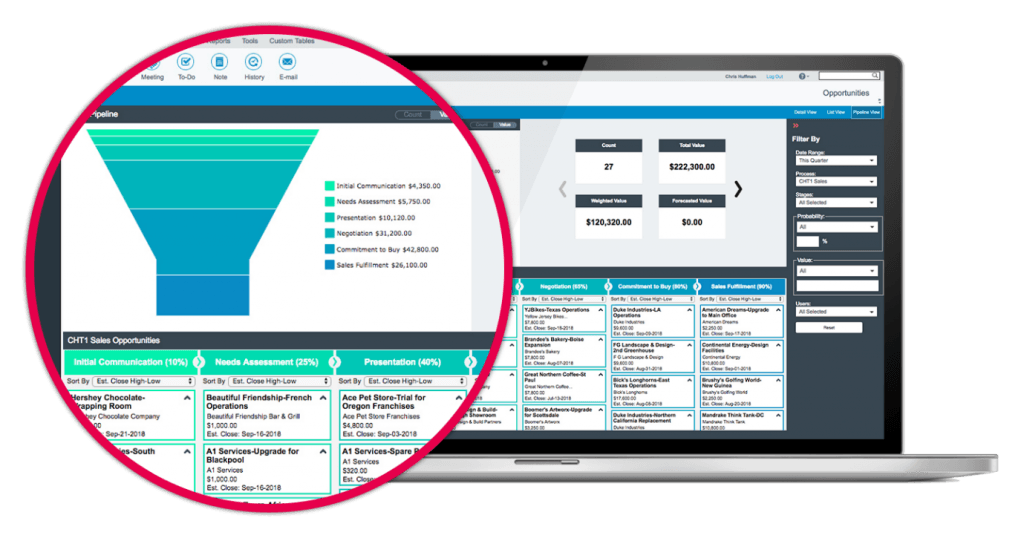 Actionable Business Insights
Making strategic and operational business decisions could not be easier with Act! CRM. Managers will be guided to make the most informed decisions using rich, actionable insights from interactive, graphical Act! Insight dashboards.
View visual snapshots of real time metrics with built in dashboard views covering teams, individuals and business performance. Monitor KPI's for marketing and sales to drive better decision making.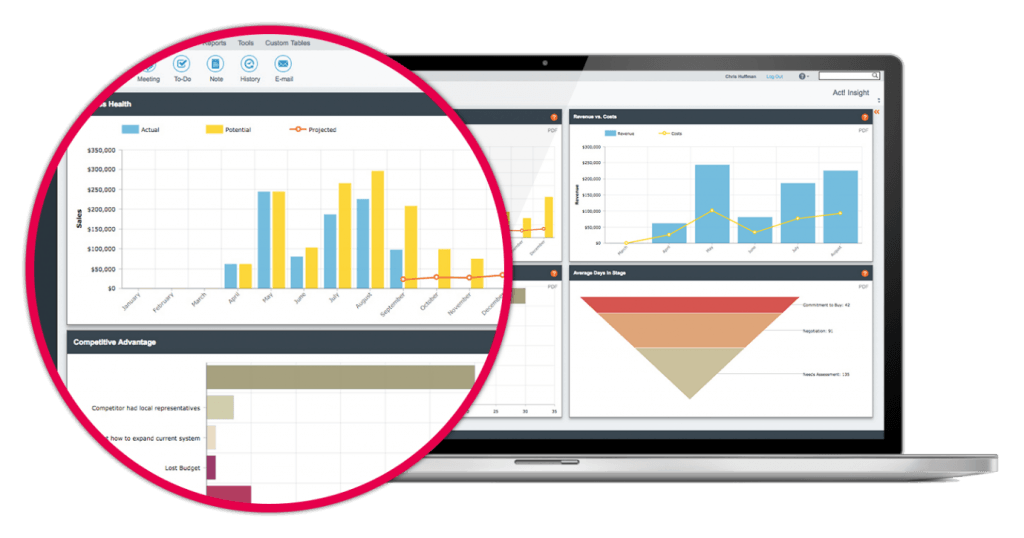 Introducing the Act! Growth Suite
Powerful Marketing Automation
Act! Growth Suite offers a range of powerful marketing automation tools found in Premier. The software allows you to automate processes and tasks for campaigns.
Optimise how you communicate with customers and prospects to increase customer engagement and increase growth. Manage campaigns to generate more leads whilst improving your marketing spend ROI.
Integration with Popular Applications
The Act! CRM software is designed to Integrate with leading business applications like Microsoft Outlook, Office 365, Google and social media sites like LinkedIn, Twitter and Instagram.
There are hundreds of popular apps that enables you to extend the reach and power of Act!, including customer service applications like Zen desk, back office systems like Sage as well as sales and marketing apps like survey monkey.


Sign Up For Your Free 14-day Trial Of Act!
It's quick and easy to start your free 14-day trial of Act. It'll come complete with demonstration data, so you can fully explore the features and functionality of the software. All you need to do is call us on 020 8050 3216 or complete the trial form by clicking on the below banner and we will setup your free trial.

Act! CRM and AlphaLogix - The Trusted Choice
Act! is the proven and trusted choice, recognized as a leader with millions of users worldwide. With proven CRM and powerful marketing automation, the possibilities are endless.
AlphaLogix is a leading CRM and Act! partner in the UK with a vast amount of experience in implementation, training and supporting Act! customers.
Call us today on 020 8050 3216 or email us at info@alphalogix.co.uk to organise a personalised demonstration of the Act! Growth Suite.