---
What is Sage 50 Cloud Accounts Hosting?
---
Our Sage 50 Cloud hosting service enables multiple users of Sage 50 at different locations to share your Sage 50 accounts data over the internet, users can access Sage financial data in the Cloud from any location using any device, including Windows, Macs, iPads and Android devices.
Our hosted Sage cloud service is ideal for small to medium sized businesses, bookkeepers, accountants and users of Sage Payroll.
Hosting Sage 50 in the Cloud enables staff to access accounting data whilst working remotely, or whilst traveling to customer meetings, access is available 24/7 so you can even work on your accounts at the weekend.
We provide a dedicated hosted server where we install your copy of Sage 50 cloud and users can connect using a simple remote desktop from their PC, laptop or mobile device.

Sage 50 accounts
What are the Benefits of Hosting Sage 50 Software in the Cloud?
Many companies choose to install Sage 50 Cloud on their own servers and manage the IT and hosting themselves, however outsourcing your Sage 50 hosting and IT Services to a Cloud specialist such as AlphaLogix brings a host of benefits:
24/7 access to accounts data from any location
Hosting Sage 50 in the Cloud enables you to reduce IT overheads as there is no need for expensive servers or hardware
Your accountant can easily access your company accounts which helps reduce auditing costs
Bookkeepers can easily access accounts data
Avoid expensive upfront Sage 50 setup costs
If you travel to client sites, a hosted Sage 50 in the Cloud allows you to access files from any location such as your home or whilst at a customer's site
Our hosted servers stores your Sage accounts data in a secure environment where data is encrypted over the internet
Sage Hosting Provider.
Automated Sage 50 Cloud Backups
You do not have to worry about losing your accounts data when you host Sage 50 in the Cloud, as the system automatically backs up data. The frequency of backups can be easily configured and data can be restored at any time. There is also no need to purchase expensive backup hardware for your office.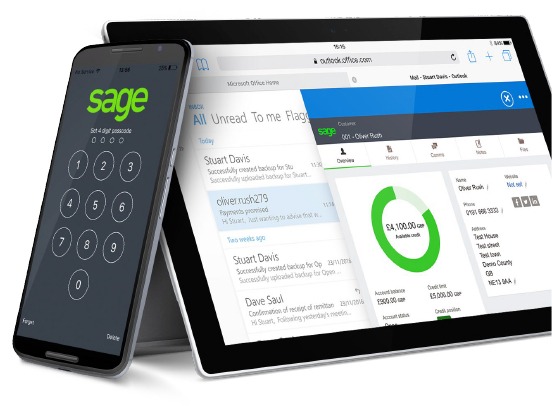 What Versions of Sage 50 Can we Host?
Our Sage 50 Cloud accounts hosting service can host any version of Sage 50 for your business. We can host Sage 50 Cloud Essentials, Sage 50 Cloud Standard and Sage 50 Cloud Professional. We can host all previous versions of Sage 50, including versions no longer supported such as line 50, V18 up to the very latest releases of Sage 50cloud.

Hosted Business Applications
Not only do we just host Sage applications (we also host Sage Payroll, Sage CRM and Sage 200) but we can host all of your other business applications in the cloud and transform the way you work. We host databases, CRM systems (Act! CRM, Infor CRM CloudSuite and Dynamics CRM), manufacturing applications, Office applications (I.e Microsoft Office), the list of applications we can host for you is endless and will bring a better, more efficient way of working for your business.
Reduce IT Costs
Setting up Sage 50 in a hosted Cloud environment helps lower IT costs, as there is no need to invest in expensive servers. Further costs can be saved as you do not need to hire extra support staff to manage your accounts data.

Expertise & Security
Hosting Sage 50 in the Cloud allows you to focus on your core business whilst letting the experts securely manage your data for a competitive monthly fee.
Our data centres are ISO certified and secure, our hosted service also provides virus scanning, firewalls and regular updates of the operating system.
Server Monitoring
Our Sage 50 Cloud Accounts hosting automatically detects vulnerabilities and irregularities to ensure nothing impacts the productivity of your business. Thus, keeping your Sage 50 software and server working efficiently 24×7. Whereas, if you go for unmanaged hosting, you will require a special set of skills or need to hire a tech team for monitoring and administrating your servers.
Comprehensive Support
AlphaLogix has a huge amount of hosting experience which enables us to provide a high level of customer support. Sage users can easily log support tickets by phone, email or over the internet and our qualified technicians will look to quickly resolve your support queries.
Sage 50 Cloud Accounts
Benefits of hosted Sage 50 in the Cloud
No internal IT skills are required, AlphaLogix will set up your Sage 50 hosted environment in the Cloud so users can access via the internet
We offer a flexible payment plan billed monthly
Increase or decrease users as needed for your organisation
Automatic backups offer you peace of mind
Sage 50 data is held in a highly secure environment and data is encrypted over the Internet
Our Sage 50 hosted Cloud solution includes backups, anti-virus, Windows updates and 24/7 support for critical issues
No complicated VPNs to worry about
Access your accounts data anywhere in the world at any time with just an Internet connection

Contact Us to Organise a Quote or Demo of Our Hosting Environment Solution
To organise a quote for your Sage 50 hosting in the Cloud, contact us on 020 8050 3216 or email info@alphalogix.co.uk or fill out the form below and we will be in touch.
Related Information