---
What is CRM for Manufacturing?
---
CRM for Manufacturing enables companies in this industry sector to manage all aspects of their customer, prospect and partner relationships across the entire supply chain. CRM solutions help manufacturing businesses to better manage their existing customers, whilst helping them to win more new business sales.
The manufacturing sector has its own unique set of requirements when considering CRM software, manufacturers can operate very similarly to any other business when focusing on the customer facing 'front-end', but back office operations vary greatly from other types of industry sectors and may require specific, bespoke software solutions as CRM requires tight integration with their manufacturing systems.
CRM software for manufacturing brings tangible benefits to the very largest of global manufacturers as well as significant gains for the smallest firms in the sector.
CRM is used throughout every Manufacturing Sector.
The industry is vast and is an important sector in the economy, manufacturing comprises a wide range of industries including, automotive, car, equipment, machinery, plant, textiles, high tech, consumer, metal, food, biotechnology, chemicals and other smaller manufacturers.
Manufacturers are very different to other industry sectors, what works well for CRM in a typical sales organisation or in financial services does not always work well for assembly businesses, fabricators, component manufacturers or one off bespoke product manufacturing.
Businesses have to manage all aspects of the production process and the supply chain, which includes material requirement planning (MRP), master production scheduling (MPS), works order processes, WIP, estimating and inventory management. This is why CRM integration with the production and supply chain systems is key for a successful implementation.
The best CRM software for manufacturers should provide a 360-degree view of all customer interactions from the front office representatives, as well as all the key customer interactions in the production process and the supply chain.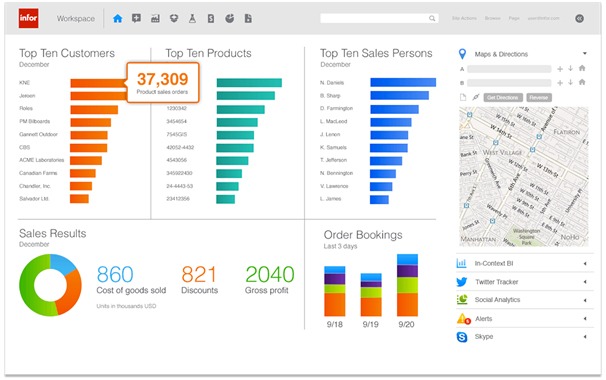 Why Does Manufacturing Need CRM?
The majority of manufacturing companies are B2B, who often have long sales cycles with high order sales values. Many manufacturers rely on existing customers for repeat business and new customers to help drive new sales revenue forward.
The need for an effective customer relationship management system for Manufacturers is driven by the need to grow new sales revenue whilst improving existing customer relationships and customer satisfaction levels.
Maintaining existing relationships is crucial as many manufacturers rely on existing clients as a large part of their recurring business. A CRM system enables you to maintain and improve upon existing customer satisfaction levels by increasing the number of touch points with clients and maximising upsell and cross selling opportunities.
In these fast changing and competitive times, the role of CRM has never been more important. Here we list the top reasons why manufacturing businesses need an effective system.
Maintains and grows existing customer relationships
Manages new business customers
Drive the customer experience
Improves sales and opportunity insight
Provides accurate demand forecasting
Integrates with Manufacturing systems such ERP & MRP
Improves product quality
Improves supply chain relationships
Drives more business sales
AlphaLogix supply a range of solutions including Infor
What is the Best CRM System for Manufacturing?
With hundreds of competitive customer relationship management systems available in the marketplace, including Microsoft Dynamics, Infor, SalesForce, and Act!, the task of selecting the best software for your requirements can be daunting. However the majority of the market leading systems have similar features. See the full list of products available.
The CRM system needs to integrate with your existing ERP and manufacturing systems (including accounts software such as Sage, or QuickBooks) so you can effectively manage all aspects of customer interactions and your supply chain relationships.
As well as tight integration with your existing production processes and supply chain systems, the selection of the best CRM software for your organisation would need to include the following functionality:
Customer and Contact Relationship Management
Sales Force Automation
Sales Forecasting, Opportunity Management
Lead Management
Reports and Dashboards and Analytics
Mobile CRM
Email Integration
Workflows
Marketing Automation and Campaign Management
Web Analytics Integration
Support Automation, Case Management
Estimating
Integration with leading manufacturing systems
Social Media integration
Many companies go with proven technologies and leading products such as Microsoft Dynamics, Infor, and Act! for small businesses, as these systems have been implemented many times over for manufacturing companies.
We appreciate that selecting a CRM system for your business must provide the best functionality fit for your requirements as well making your business processes more efficient. CRM systems are most successful when they become part of your business culture and are fully adopted by all departments and users across your organisation.
Call us today to help you choose the best system for your business.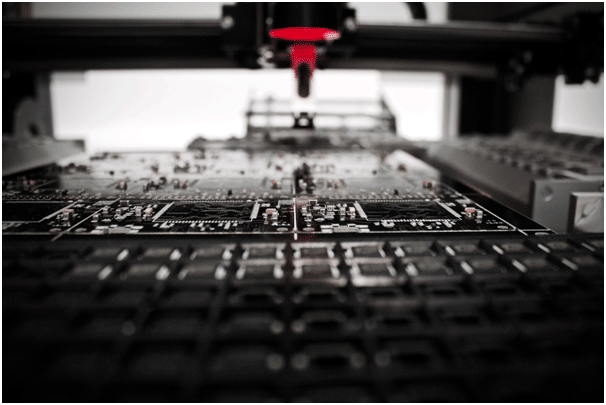 Why Choose AlphaLogix?
AlphaLogix is a leading CRM specialist and consultancy and have been trading since 1995. Our core team has over 25 years worth of experience in CRM and provide invaluable knowledge to make customer relationship management successful for your business.
We are a business partner for many leading products and vendors such as Microsoft Dynamics, Infor, Sage and Act! but we always recommend the best fit product that is right for your requirements. AlphaLogix also has an extremely knowledgeable in-house team of developers who have integrated existing manufacturing software systems with CRM for our clients.
AlphaLogix offers a wide range of services to help you adopt the right CRM strategy and select the best system, our consulting services include:
Helping you to identify your requirements
Advice on your CRM strategy
Planning for a new system
Improving processes
Product selection
Technical consultancy
Technical implementation, configuration and on-going support
Training and Support
Call us today to organise a meeting to discuss your manufacturing requirements on 020 8050 3216 or email us at info@alphalogix.co.uk. We will help you through every step of the implementation process, including training and support.