---
What is Sage Intacct Accounts Payable?
---
The Sage Intacct Accounts Payable software module is part of Sage Intacct Core Financials and enables you to automate your accounts payable processes which eliminates many inefficient and time consuming workflows.
Sage Intacct Accounts Payable can save your business thousands of hours each year and can reduce your accounts payable processing time by up to 65% or more annually, saving you tens of thousands of pounds each year.
The Accounts Payable software module in Sage Intacct enables you to stay in control of accounts payable by automating workflows, approvals and internal controls, this helps your business with stronger compliance with finance and accounting policies.
Key Features and Benefits of Sage Intacct Accounts Payable
Stay in control of the accounts payable cycle.
Automate workflows, approvals and internal controls.
Track and view payments, approvals, and reports, 24/7, anywhere.
Save hundreds of hours per year—and tens of thousands of pounds.
Download the New Sage Intacct Brochure in PDF format
Buyers Guide to Selecting an Accounting Solution Download​
Sage Intacct Accounts Payable Datasheet Download

Sage Intacct
Key Features of Sage Intacct Accounts Payable
Sage Intacct accounts payable software helps your business to manage internal controls.
Point-and-click controls: Sage Intacct Accounts Payable software allows you to easily and quickly create definitions of your workflows, approvals, and internal control processes to conform to your business.
Predefined defaults: Pay the correct amounts to the right vendors and take advantage of discounts.
Seamless integration with Sage Intacct Cash Management, Inventory, and Purchasing: Minimise data re-entry and get broader insight across all financial functions.
Real-time access to AP transactions and data: Sage Intacct Accounts Payable software enables you to review and react to your current situation on the fly; no more waiting for batches to post.
Sage Intacct Demonstration
Sage Intacct Accounts Payable Automation and Productivity Features
Automated workflows and processes: Sage Intacct Accounts Payable helps you to speed up your accounts payable cycle and enhance accuracy.
Approval alerts and messages: Enable greater responsiveness among team members.
Automated data entry: Intacct's Accounts Payable helps save time, money, and resources while increasing accuracy with defaults for terms, discounts, general ledger accounts, payment priority, and payment dates.
Automation and support: Efficiently manage year end processing and multi entity consolidations with the accounts payable module. Streamline your accounts payable with automated, configurable processes.
Automatic expense allocation with predefined tables: Sage Intacct Accounts Payable helps you to operate with greater precision by allocating expenses across multiple entities, departments, and locations.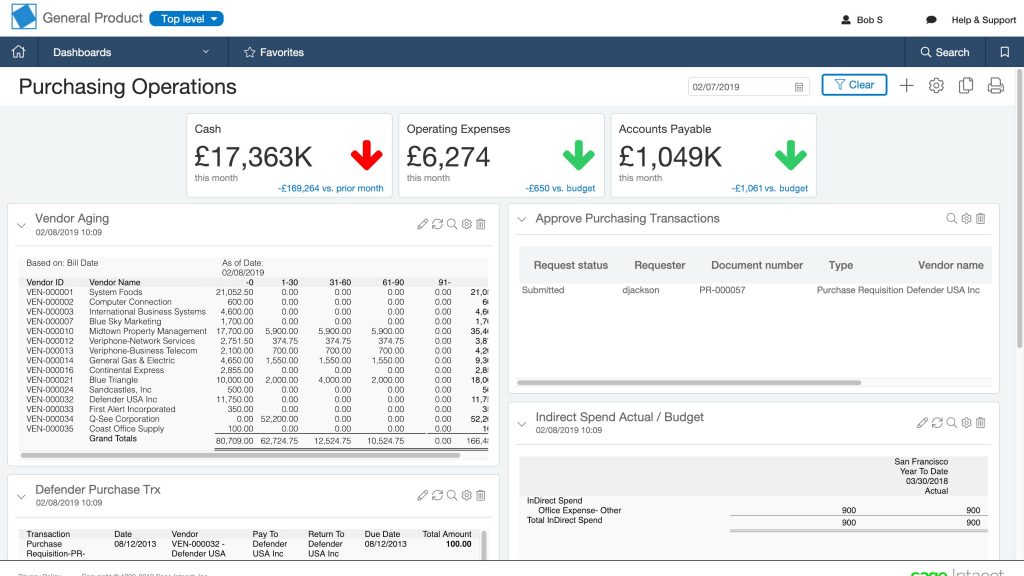 Book a Sage Intacct Demo or Organise a Quote
Our accounting experts will help you discover how Sage Intacct can be setup to improve your accounting processes within your business. We will provide you with a free initial personalised demo as well as fully justified costs and pricing for your requirements.
Our dedicated accounts experts are committed to ensuring you get the most from your software investment and we offer the following services.
Sage Intacct Implementation
Accounts payable setup
Support from our technical help desk
Development services
Consultancy for Sage Intacct Core Financials
Sage Intacct Training
Migration from other accounting systems
Software integration with Sage Intacct
A proactive and dedicated support team
Ecommerce and website integration
Plus, much more
Call us today on 0208 050 3216 to discuss Intacct or to organise a demo or quote, alternatively email us at info@alphalogix.co.uk. We will help you through every step of the selection process, implementation process, including training and support.
Related Information
Sage Intacct Core Financials
Sage Intacct Accounts Payable