---
Microsoft Dynamics CRM
Provides a fully integrated customer relationship
management solution from Microsoft empowering you to engage
effectively with your Clients across sales, marketing, service and more.
---
---
Microsoft Dynamics CRM | What is Microsoft CRM?
---
Microsoft Dynamics CRM is now known as Microsoft Dynamics 365 for Sales, Marketing, and Service, providing you with a complete view of customer interactions across your sales, marketing, customer service and support teams, all with seamless integration to Outlook and Microsoft Office.
The key benefits of using Microsoft Dynamics CRM for your organisation are:
Driving profitability
Developing customer relationships
Improving customer service levels
Increasing user efficiency levels
Microsoft CRM is a fully integrated customer relationship management solution, which enables you to succeed in today's highly competitive market.
Another major advantage is the promotion of more accurate customer data in your organisation which helps to drive your marketing campaigns, sales and customer retention levels.
Microsoft Dynamics 365 Core Areas
The core modules in Microsoft Dynamics 365 are: Sales, Marketing, Customer Service, Service, Field Service and Project Service.
The Microsoft Dynamics 365 Sales module includes many features with the main categories being: pipeline and opportunities, pipeline optimisation, sales process automation, sales force automation and the management of quotes and sales literature.
Marketing module includes: campaign management, marketing list management, list segmentation, campaign management and a full set of marketing reports.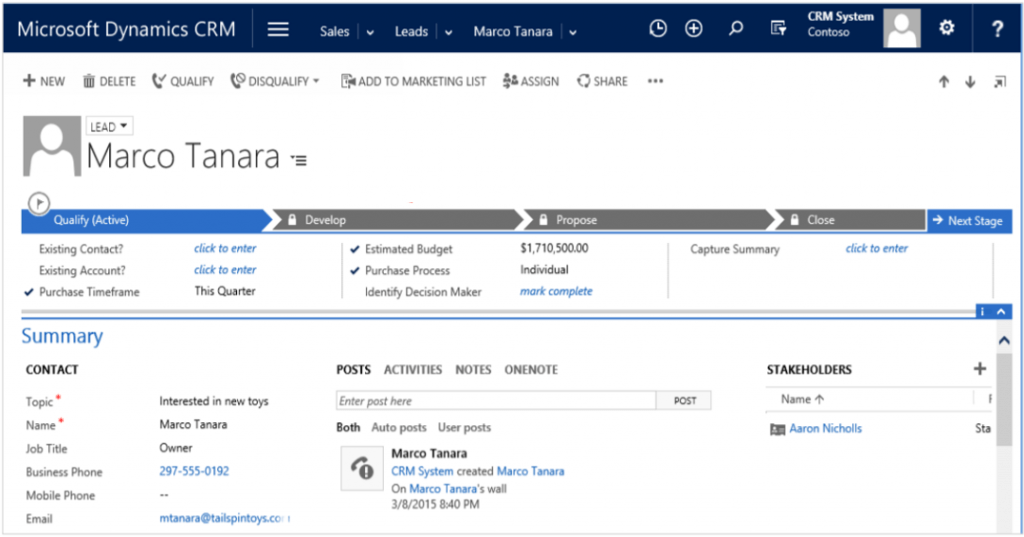 Service Module Case Management has a knowledge base that can be interrogated, service contracts, email management and auto-response, it also has automated routing.
Customer Service module allows you to earn customer loyalty by giving your end-users easily accessible information and vital knowledge so they can provide a seamless service to your clients.
Field Service module will optimise schedules and equip your mobile workforce using predictive tools that increase profits.
Project Service module allows you to complete projects on time and on budget with intelligent and integrated project tools.
Integration with Outlook
Many businesses already use Microsoft Outlook for email, meeting scheduling and contact management.
Microsoft Dynamics 365 integrates seamlessly with Outlook so users can access important CRM information from within Outlook.
The integration between Dynamics allows users to capture customer information within a familiar interface; access to data can also be achieved whilst off line.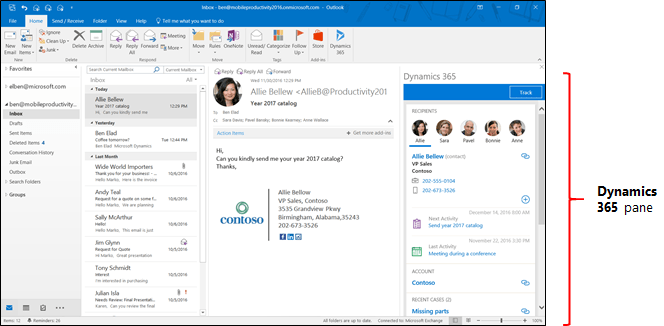 Empower your Mobile Workforce
Designed with your mobile workforce in mind, the mobile CRM app enables field base staff to stay connected to customer data using their smartphones and tablets, allowing them to complete tasks on the road and boost productivity.
The mobile CRM app can also work offline so users can access key customer data even when they cannot get a connection.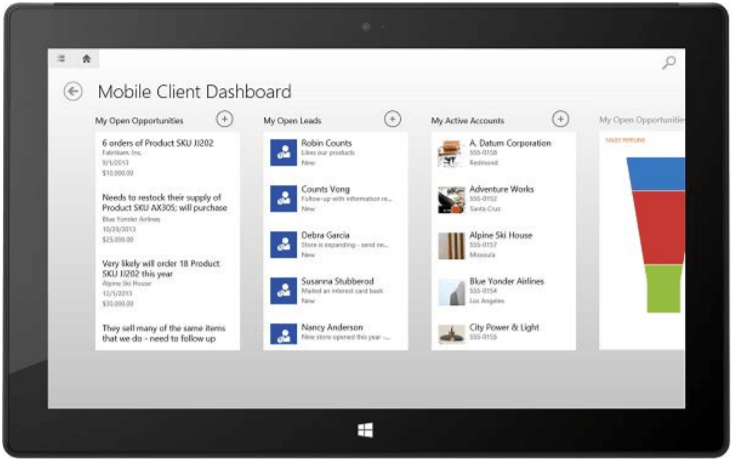 Security
Dynamics CRM is built on the Microsoft SQL Server, which offers increased security for your company data.
Information that is stored will remain confidential and be safer from loss or corruption.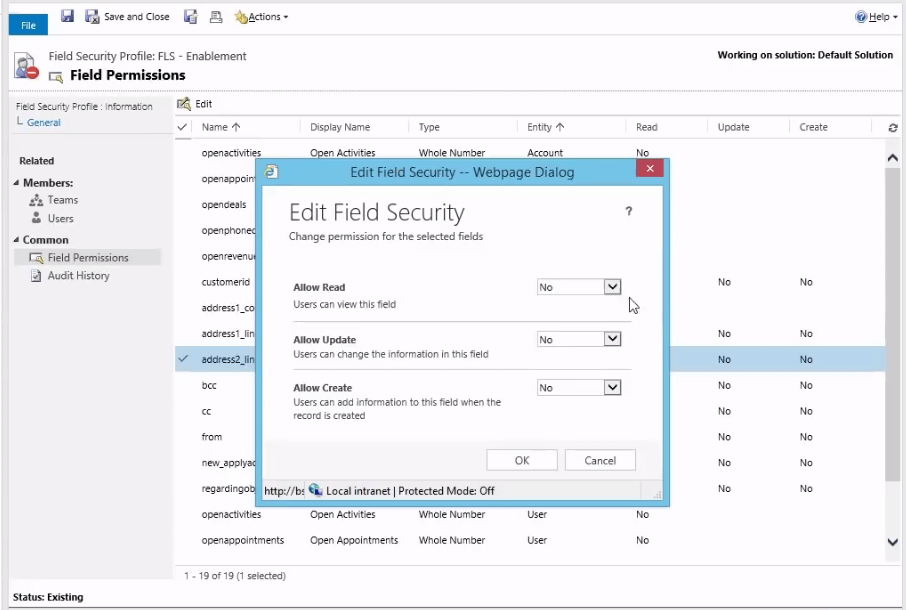 AlphaLogix has over 20 years of experience implementing successful CRM solutions. Contact us today to discuss your Microsoft Dynamics 365 project on 020 8050 3216 or Contact Us!