---
What is Sage Online?
---
Sage online refers to the range of Sage online accounting software products as well as Sage online payroll and payslip services. The Sage Group has invested heavily in online and cloud software platforms so they become a global leader in online accounting and cloud-based payroll technologies.
Sage online accounting products and payroll services are trusted by millions of customers and accountants worldwide to deliver the best cloud accounting technology and support, with their network of partners, to manage finances, accounting, payroll, operations, and people.
The strategy to refocus the business around online accounting software took a big step forward in 2017 when Sage purchased the cloud-based Intacct financial management and accounting software business, they also launched Sage 200 online, Sage 50cloud and Sage One (now known as Sage Accounting).

The Sage online accounting product range can be used for everything from managing the simplest accounting requirements to managing complex accounting and ERP processes, and Sage online services enable you to manage payroll and payslips for employees. When you use one of the Sage online products this enables you to streamline accounting processes, cut admin costs, increase user productivity and boost business growth.
Online Products from Sage Include:
Sage Intacct Financial Management Software
Sage 200cloud Finance Management
Sage 50cloud Accounts
Sage Accounting
Sage Online Payroll and Payslips Services
Download the Sage 200 Cloud Brochure.
Buyers Guide to Selecting an Accounting Software Solution Download
Sage 50 Cloud Brochure Download

Raise Your Game with Sage Intacct for the Cloud
What is Online Accounting Software?
Online accounting software, commonly referred to as web-based accounting or cloud accounting software is hosted on a secure remote server in the cloud. The software can be accessed by users via the internet or through mobile devices with access to the web.
Traditionally, accounting products were self-installed on your company's own server as an On-premise software license, and desktop users accessed the accounts system over a network. With the improvements in broadband and internet access speeds the majority of new accounting implementations are now hosted online through one of Sage's ultra-secure world class datacenters.



When you use hosted accounting software such as Sage 200, Sage 50cloud or Intacct this frees up your IT resources as you are no longer required to install the software on your own servers or individual desktop computers. There is also no need to update the software manually as Sage automatically applies new versions and updates for you.
Sage Business Cloud Accounting
What are the Benefits using Sage Software Online?
More and more businesses are turning to hosted online software to manage their financial accounting requirements and payroll for employees. Hosting your accounts and finances over the web make financial data and software accessible online anytime, anywhere and from any device with internet access.
Running your financial accounts and payroll online has many advantages over traditional accounting software, it can be accessed from anywhere with internet access, it is very secure and important financial data is automatically backed up, product updates are automatically applied without you having to worry about keeping up with the latest versions of the software.


Benefits of Using Sage Software Online
See your current financial position at any time
Everything is in one place
Work from anywhere with Internet connection
Great value for money and you can spread the cost by paying monthly
Frees up IT resources and reduces expensive IT overheads
Sage online accounting software requires nothing to install
The software is constantly updated with new versions so you do not need to worry about applying software updates
Financial data is constantly updated
Real time dashboards and reporting enables you to monitor key performance indicators for your business
Sage's online security is world class and is hosted on a secure server where you have protection against financial and accounting data loss
No need to invest in expensive servers or data backup hardware
Easily submit VAT returns online and is making tax digital compliant (MTD)
Online accounting software is intuitive and easy to use
Quickly give access to multiple users and set employee permissions
Easily collaborate with your accountant and other Sage users in your business
Sage 200cloud Overview
Sage Online Products
In the following sections we provide features and benefits of Sage's most popular online accounting software solutions for small to medium sized businesses. From entry level software such as Sage Accounting and Sage 50 cloud to more advanced solutions such as Sage 200 and Intacct.
What is Sage Intacct?
Unlike most online accounting software products, Sage Intacct has always been developed to be a true cloud-based fi
nancial management and accounts solution. The software has a long pedigree of being a true online product, it was initially launched in 1999 and was one of the first cloud-based accounting products available on the market.
Since it was launched Sage Intacct has become the market leading online financial management and accounting software product and is considered to be the best of breed in the small to medium sized business category. The software recently received the highest score for a cloud-based accounting product for its core financials features for the lower to midsized business marketplace, further information.
Sage Intacct Accounting Brochure Download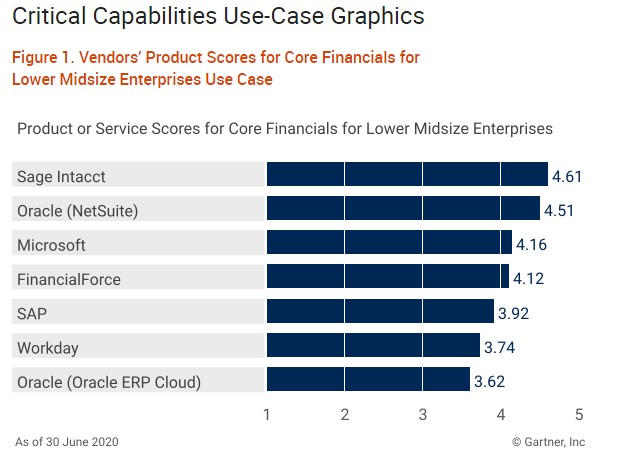 One of the key strengths of Sage Intacct is its list of innovative features and additional add on modules, from advanced billing software , multi entity and global consolidations to sophisticated project accounting features. This has made Sage Intacct extremely powerful, highly configurable, flexible and scalable.

Features for Sage Intacct Financial Management Software
Intacct Core Financials
General ledger
Accounts payable
Accounts receivable
Purchasing order management
Cash management
Contract and subscription billing
Project costing and billing
Revenue recognition
Intuitive financial dashboards
Flexible accounting reporting
Salesforce integration
Web services API
Platform Services
Fixed assets
Time and expenses
Project accounting
Spend management
Multi entity and global consolidations
Revenue recognition
Inventory management
Related Information
Compare Sage Intacct with Sage 200cloud
Sage Intacct Cloud Financial Management
What is Sage 200cloud Accounting Software?
The online version of Sage 200cloud was launched in 2017 and has gone from strength to strength with many small to medium sized business adopting the software to manage their finances in the cloud. Sage 200cloud is now a feature rich innovative online product which is highly flexible, configurable and scalable.
With Sage 200cloud (previously known as Sage 200c, where the c represented the cloud version) you can share information across your business and manage processes for your supply chain, accounts payables, accounts receivable, inventory, cash book, sales order processing, purchase order processing and lots more.

The core module for Sage 200cloud is Financials module which has four key nominal ledgers – general ledger, sales ledger, purchase ledger and cash book ledger. Once you have purchased financials you can then add on additional modules such as Sage 200cloud Commercials.
There are two versions of Sage 200cloud both of which are hosted online in the cloud, Sage 200cloud Standard is the entry level version whilst the Professional version is the full-blown version with more features and flexibility, compare Sage 200cloud Professional vs Standard.
Download the Free Sage 200 Brochure.
Sage 200cloud Overview
Features and Modules for Sage 200cloud
Financials - The Financials module contains the 4 essential ledgers to help you manage your business accounts, further information.
Commercials - Manages stock, Purchase Order Processing (POP), Sales Order Processing (SOP) and price lists, further information.
Workspaces and Connected User - Enables you to use dashboards and customisable views to find the information you need.
Excel Reporting - Better reporting and more detailed analysis, accessible online.
Sage Payments - Manage and make supplier payments straight from your software, further information.
Sage 200cloud
E-Invoicing with Sage Pay - A safe and easy way for customers to pay you, using a range of simple, secure and reliable payment solutions.
Bill of Materials – Manages simple manufacturing processes for your business, further information.
Integrated add-ons - There are hundreds of add-ons available to choose from that enhances the software. The add-ons are available from Sage's network of trusted developers, and Sage Marketplace.
Client Relationship Management (CRM) - Manage all interactions with customers and contacts, further information.
Manufacturing - Comprehensive Manufacturing Resource Planning (MRP) solution for managing complex manufacturing processes, further information.
Business Intelligence - Provides powerful reporting and trend analysis, its intuitive design allows you to easily create your own dashboards and reports, further information.
Project Accounting - Helps you control your costs and maximise your profits by understanding the detail of each and every project you manage, further information.
Web Timesheets and Expenses - Enter, print and authorise timesheets and expenses online, data is linked to Sage Payroll.
Related information
Sage 200cloud costs and pricing guide.
What are the difference's between Sage 200cloud vs Sage Intacct
Sage 200cloud Financials
What is Sage 50cloud Online Accounting Software?
More and more businesses are moving away from the traditional Sage 50 accounts self-installed on-premise software and are now using the online version Sage 50cloud, which is available in two versions Sage 50cloud Professional and Standard.

Sage 50cloud accounting software remains one of the most popular financial management and accounts packages for small to medium sized businesses in the UK, with over 400,000 companies using it to manage and control their finances. The Sage 50 online version is a powerful cloud-based finance and accounting solution with many advanced features such as in-depth stock management and real time dashboards and reporting.
Sage 50 Cloud Accounts Brochure Download
Sage 50cloud Will Help You To:
Easily manage your cash flow and invoices
Manage customers and debtors
Manage suppliers and payments
Perform bank reconciliation
Submit VAT returns online
Making tax digital (MTD) compliant
Seamless Integration between Sage 50 and Microsoft Office 365
Run real time key financial reports and dashboards
Keep track of stock with real-time stock levels
Manage product information and produce quotes
Log income and expenses against projects
Plus, lots more….

Features for Sage 50cloud Include:
Manage Cashflow, Income, Expenses and Payments – Quickly see what money you are owed, schedule supplier payments and manage late payments to help suit your cash flow position.
Create Professional Invoices and Quotes – Create professional looking personalised quotes and invoices to give your business a professional edge.
Connect to your Bank Account – Say goodbye to re-keying payments, Sage 50 Professional connects directly with your online bank account for easy bank reconciliation.
Manage VAT & submit online returns to HMRC – Quickly and easily calculate VAT returns and automatically file returns online with HMRC.
Powerful Reporting and Dashboards – Get real time valuable business insights using smart intuitive dashboards and customisable reporting.
Track and Manage Stock – Keep track of stock with online real time stock levels. Create multi-product builds and keep control of your assets with stock valuations and audits.
Manage Multiple Departments and Budgets – Track your numbers by different departments or cost centers. Set budgets against nominal codes or departments.
Create Sales and Purchase Orders – Manage customer and supplier relationships with a structured process by raising sales and purchase orders.
Trade in Multiple Currencies – Work with customers and suppliers in their own currency. Easily track and handle exchange rate gains and losses.
Track Project Income, Expenses and Profit – Log income and expenses against projects. Keep track of profits, progress and time. Create project budgets and monitor performance with in-depth reporting.
Related Information
Sage 50cloud costs and pricing guide
Upgrade from Sage 50cloud to Sage 200cloud
Sage 50cloud Overview
What is Sage 50 Payroll Online?
Sage 50cloud Payroll is the online version of this popular payroll software. Sage 50cloud payroll is part of the Sage 50cloud range of products and is the main payroll software offering for small to medium sized businesses which is used by over half of all UK businesses to manage payroll.
The cloud version of Sage 50 payroll enables you to manage payroll processes online including pay slips, pensions, employee pay, expenses, tax calculations and enables you to submit to HMRC online.
Sage 50 Cloud Accounts Brochure Download


The cloud version of Sage 50 Payroll integrates seamlessly with other online products including, Sage 50cloud Professional, pensions and P11d.
Key Features for Sage 50 Payroll Online
Manage payroll processes for employees online
Easily submit HMRC submissions via the cloud
Keep track of PAYE/ NIC liability to HMRC
Automatic calculation of National Insurance and tax
Manage employee holidays and absences
HM Revenue and Customs (HMRC) compliant
Receive the latest legislative updates electronically
Real Time Information (RTI) submissions
Email or print professional pay slips to you employees
Employees can access their pay slips securely online
Manage employee pension schemes
Pay employees electronically with e-Banking
Works in conjunction with Sage 50cloud Professional and Standard versions
Manage statuary payments
Comprehensive reports and dashboards
Plus, lots more…
Sage 50cloud Payroll Overview
What is Sage Business Cloud Online Accounting Software?
Sage Business Cloud (previously known as Sage One) is also known as just Sage Accounting which is the entry level online accounting system for small companies who want an easy-to-use financial management package that is quick to setup and automates billing and invoicing. Sage Accounting syncs with your bank software and offers a real-time overview of your business finances.
Send and track invoices - Get paid on time and protect your cash flow with personalised invoices that you can track.
Snap and capture receipts – Sage Accounting enables you to easily pull in data and documents including receipts and expenses automatically with live bank feeds and AutoEntry
Take care of tax and compliance - See a live running total of your tax liabilities, plan ahead and submit to HMRC online. Sage Accounting keeps you on top of latest legislation.
Forecast your cash flow - See how much money is coming in and out of your business each month, on an insightful dashboard.
Quickly pay your employees with integration to Sage Payroll - Run your next payroll securely, accurately and compliantly. Learn about payroll
Sage Accounting shares financial data access with your accountant - Collaborate securely in real-time with your accountant.
Sage Business Cloud Accounting (UK) - Introduction
Features for Sage Business Cloud
Create and send invoices
Track what you're owed
Automatic bank reconciliation
Calculate and submit VAT
Supports unlimited users
Manage and submit CIS
Run advanced reports
Send quotes and estimates
Forecast cash flow
Manage purchase invoices
Snap receipts with AutoEntry
Invoice in multiple currencies
Manage inventory
Related Information

Contact AlphaLogix to Discuss Your Accounting Requirements or to Book a Demo or to Organise a Quote
Our accounting experts will help you discover how Sage accounting solutions, such as Sage 200, Intacct and Sage 50cloud can be setup to improve your financial processes within your business. We will provide you with a free initial personalised demo as well as fully justified costs and pricing for your requirements.
Our dedicated team of accounting experts are committed to ensuring you get the most from your software investment and we offer the following services.
Implementation
Support from our technical help desk
Development services
Consultancy
Training
Migration from other systems
Software integration
A proactive and dedicated support team
Ecommerce and website integration
Plus, much more
Call us today on 0208 050 3216 to discuss Sage or to organise a demo or quote, alternatively email us at info@alphalogix.co.uk. We will help you through every step of the selection process, implementation process, including training and support.
Related Information