---
What's New in Act!?
---
The worlds most trusted CRM choice for Small and Medium sized businesses just got better with the new version of Act! CRM. The latest update of Act! CRM is version v21 which now includes CRM and Marketing Automation in one with the new Act! Growth Suite.

Download the PDF Guide – What's New in Act! CRM
The latest version of Act! has incorporated the following new features:
NEW Act! Growth Suite
Marketing Automation with loads of email templates
A revised visual workflow and image manager
Improved calendar, dashboards and assets
Office integration for Google Chrome™ users
Compatibility with Windows Server 2019 and Office 2019
Act! Companion card reader
Plus lots more
The new version of Act! CRM builds on the new features added in previous versions, these include features from v19 and v20:
Act! Marketing Automation
Dynamic sales pipeline management
Custom Tables & Industry Template Library
Next generation Outlook® integration
Act! Companion mobile app
Act! Insight dashboards
Act! Contact Link for use with Outlook®
Ask Act!™ with Amazon Alexa
eCommerce connections
See the full list of what's new in Act! CRM since your version in our upgrade guide.
The New Version of Act! CRM Delivers More Powerful Features
The new features released in Act! CRM version 21 have improvements to help sales pipeline management, marketing automation, custom table's, and offers loads of new feature enhancements to make Act! even better than before.
New - Stylised Dynamic Sales Pipeline Management
Manage your sales opportunity pipeline more effectively with a set of new pipeline management tools that helps you close more deals quicker and more frequently which improves your business sales performance.
Act! CRM has new dynamic sales pipeline management functionality which allows you to manage your opportunity views and sales pipeline more effectively which improves
The new version update of Act! CRM enables you to work smarter by using in-context KPIs, drag-and-drop between sales stages and sales pipeline drill-throughs.
Interactive sales funnel
In-context Key Performance Indicators (KPI's) with an instant roll-up of metrics
Sort sales data using advanced filters
Actionable sales pipeline with visual representation of all sales opportunities
What's New in Act! CRM for Marketing Automation?
With the launch of the Act! Growth Suite comes Marketing Automation, which is now built into the software suite. The latest version enables you to automate your sales and marketing efforts.
Act! CRM v21 comes with a new email marketing system, advanced workflows, lead capture, campaign and customer insights, and surveys.
Comprehensive campaign management
Visual workflow designer and interactive template editor
Effective lead management
Time-saving CRM workflow with prioritised sales follow-up
Real-time response metrics
Deliverability and best practice consulting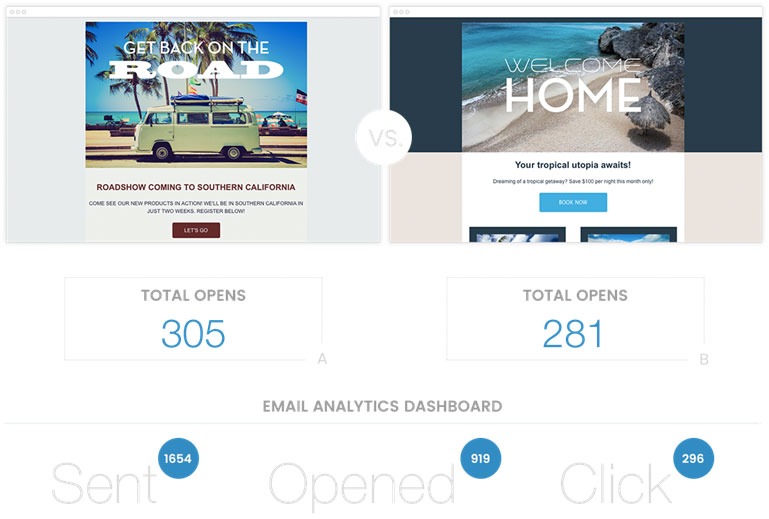 Custom Tables Improvements
Custom Tables were introduced in version 20.1 and allow users to track and manage even more data in spreadsheet-like tables. The latest release offers many more enhancements for Customer Tables, these include:
Act! Insight with Custom Tables Support
Create new insightful dashboards using data you manage in Custom Tables.
New features now available in the web client
Perform advanced queries
Perform mail merges
Manage cascading dropdowns
Specify default columns
Usability improvements
Quickly assign records
Expand list views to see child table data
If you would like to learn more about Custom Tables or would like to discuss customising your CRM system call us today on 020 8050 3216.
New Valuable Act! User Requested Enhancements
Benefit from dozens of new features and enhancements available in the new version of Act! v21;
Welcome page with quick access to helpful resources
Option to attach inbound Outlook® emails to Act! history automatically
Intelligent update notifications for offline clients
Manage activity types via the web client
Privacy and security updates
Upgrades to .NET and SQL
SOC 2 compliance
GDPR compliance enablement
Looking to Upgrade to the Latest Version of Act! CRM
If you have an active support and maintenance contract and use a supported version of Act! you will probably not have to pay anything to upgrade your system. If you have an old unsupported version you might have to pay for the software again, check out our costs guide and Act! Upgrade guide.
If you think that you have outgrown Act! CRM and are looking for a more flexible and powerful CRM solution, like Infor CRM, call us today to discuss your CRM requirements.
Organise a Personalised 1-1 Demonstration of the Latest Version
Request a live 1-1 demo of the latest version of Act! CRM personalised to your business and industry needs. Our CRM specialists will perform a free demo either at your offices or via the web. Call us today on 020 8050 3216 or email us at info@alphalogix.co.uk to organise a suitable time and location.