Do You Track Customer Service Issues Correctly?

"When asking consumers what impacts their level of trust with a company, offering excellent customer service ranked number one." – Dimensional Research
Customer Service is arguably the most important aspect of your business, whether you have a B2C or B2B business.
How you respond to your customers can have a considerable effect on brand loyalty, customer retention and referrals.
Moreover, with our ever increasing ability to get access to almost anything instantly, whether an Amazon Drone delivery or one of 1000's of instantly streamable movies on Netflix, customer service must be instant and it must be effective. Your customers may want to contact you at any time of the day and via many different mediums. The importance of good customer service has never been more relevant…
"Globally, 54% of all consumers say that they have higher customer service expectations than they did just one year ago." – Microsoft
Collating all of your customer interactions is a must to give you a real understanding of your business's health and the best way to do this is with a good CRM system. CRM or Customer Relationship Management software enables you to store all of your customer's details, record all interactions, track what they purchase and return, as well as managing a whole host of other business functions.
Having all of your customer data in one place allows your customer service teams to provide accurate and consistent assistance even if the person assisting the customer changes.
Having a good CRM platform for your customer service prevents issues from falling through the gaps and potentially ruining the working relationship between the client and your company.
You can see a selection of the UK's best CRM systems here and see which one is best for your business.
---
Tickets and KPIs
Your customer services department can also be a great source of data for you to track KPIs through the business as it is usually your "frontline" that receives most issues and requests. Tickets are an integral part of any managed customer service department and allow any interactions with customers to be collated under one support "ticket" allowing any member of staff to access all the information at any time.
The very fact that you create tickets to handle customer service issues, means you can immediately get a feel for how many customers have problems with your products or services.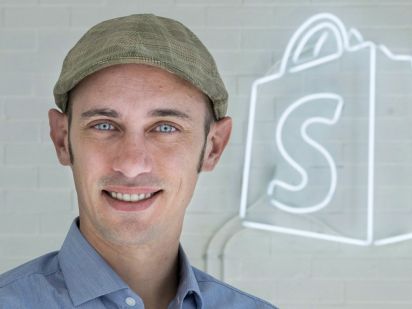 These tickets can then be separated into different issue types meaning you can really home in on your customer's experiences with each product you offer and make informed decisions based on them.
This method is used by some of the worlds top CEO's such as Toby Lütke – CEO of Spotify who often takes customer service calls and emails to get a feel for what is going on at the "coal face". He states that the main cause of business failure outside of the usual cashflow/finance issues is the distance between management and the front line.
He explains this and much more on Tim Ferriss's fantastic podcast which is well worth a listen.
Using A CRM with integral Customer Service Software will transform the way your company interacts with your customers. It means you can be more agile in your responses, give the customer a speedy resolution and allows you to highlight pain points in your offering and remedy them. Deploying the right CRM could transform your business!
If you would like to find out more about how a CRM system could help manage and track your customer services, fill in the form below or call us on 020 8050 3216