AlphaLogix are one of the largest Accredited Sage Business Partners in the UK and have teamed up with Creditsafe to develop AlphaCheck,  an Application that empowers you to check company credit ratings from within Sage 50!

With AlphaCheck, our link between Creditsafe and Sage 50, you are now able to perform Credit Checks and receive Business Intelligence on 230 million companies worldwide from within Sage 50! The AlphaCheck App will attach the Credit Safe Company Reports to their Sage 50 record and will even create the record in Sage 50 for you (if you want it to, of course).
So, if you've ever wondered how you can check a company's credit rating without having to leave Sage 50 now you can!
Why we love our Creditsafe – Sage 50 Application…

 Makes it simple to keep track, not only of your customers and suppliers but also leads.

 Enables you to check the credit rating for potential suppliers, new and existing customers or just a company you are curious about.

 From within Sage 50, you can import, update and amend: company, contact and credit information, with the click of a button.
| | | | |
| --- | --- | --- | --- |
|     |   | |   |
| Confident Decisions | Save Time | Rich Data | Informed |
|  Gives you the peace of mind that a company is financially sound before you start trading with them. |  AlphaCheck lives within Sage 50 – enabling you to perform company credit checks without even leaving Sage. |  Enrich your data in Sage 50 with up-to-date company and financial information at the click of a button. |  Knowledge is power- with deep financial and company information at your fingertips you can make informed decisions based on meaningful data. |
How the integration between Sage 50 and Creditsafe works:

This easy-to-install Application integrates seamlessly with Sage 50 and sits in the top toolbar.
Opening the Application presents you with a company search screen, within Sage 50, which searches for all limited companies in the Creditsafe database.
This is particularly useful if you want to check out a potential supplier or new customer you haven't done business with before.
AlphaCheck presents you with a summary screen with all of the essential information about the company to give you a full picture at-a-glance.
AlphaCheck will attach the full Creditsafe report in the Company's Record in the Sage 50 Memo Tab for future reference. Or create a new record for the company in Sage 50 if needed.
If you would like to learn how simple it is to perform a Company Credit Check by linking CreditSafe with Sage 50 via our App then please contact us for help, advice or a FREE Demo of AlphaCheck. One of our product specialists will be pleased to assist you.
AlphaLogix has a skilled, in-house team that has developed a range of add-ons to enhance and add value to Sage 50, Sage 200, Act!, Infor CRM, Sage CRM and other solutions available in the market. To see how our suite can boost the capability of your CRM or Accounts package, click here.
AlphaLogix has a highly skilled and experienced team of Sage, Act! and Infor CRM: product specialists, developers and IT and support technicians. We invest heavily in staff training and have a proven track record of delivering successful projects from initial consultation right through to implementation, development, training and on-going support. We have offices in Chepstow, London and Hampshire, with clients throughout the UK across all market sectors.
Email: info@AlphaLogix.co.uk
Tel: 0845 259 3141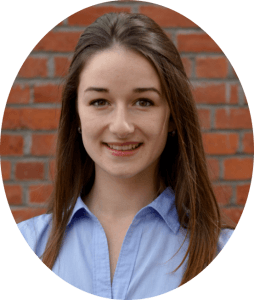 Laura Howe | Project Manager