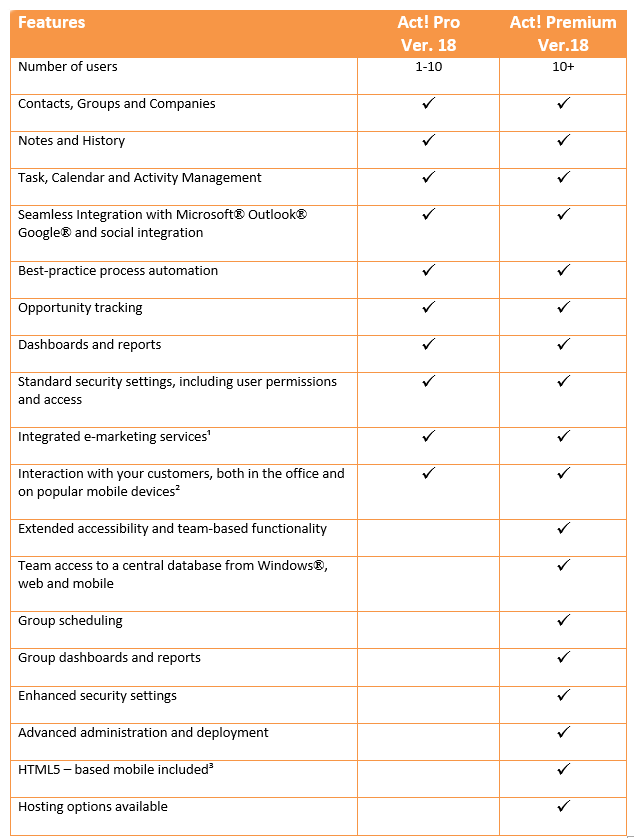 ¹ Basic account included with Act1 Pro (email up to 500 contacts) purchase options available for additional number of contacts
2 Mobile access to Act! Pro requires purchase of a third-party solution.
3 Act! Premium Mobile requires set up and configuration of Act! Premium (access via web). Data access available via active internet connection from supported device browsers. See also Act! System Requirements.
Learn more about our range of add-ons for Act!
Why Choose AlphaLogix?
AlphaLogix are Act! Hosted Partners, Act! Developers and Act! Silver Status Consultants, Accredited by Swiftpage, with many years of experience in all versions of Act! 

If you would like to discuss how your business will benefit by upgrading to the latest version of Act! please contact us or talk to a member of our team on 0845 259 3141