---
What Is Infor CRM Business Reporting?
---
Managing a business requires constant feedback on various KPI's so you can keep track of how your company is performing.
Infor CRM business reporting provides a wide range of predefined reports and dashboards, as well as the ability to create any number of custom reports.
Custom Reports
Every business operates differently and having the ability to create your own custom reports in Infor CRM using your own criteria allows you to slice, dice and view key information the way you need to.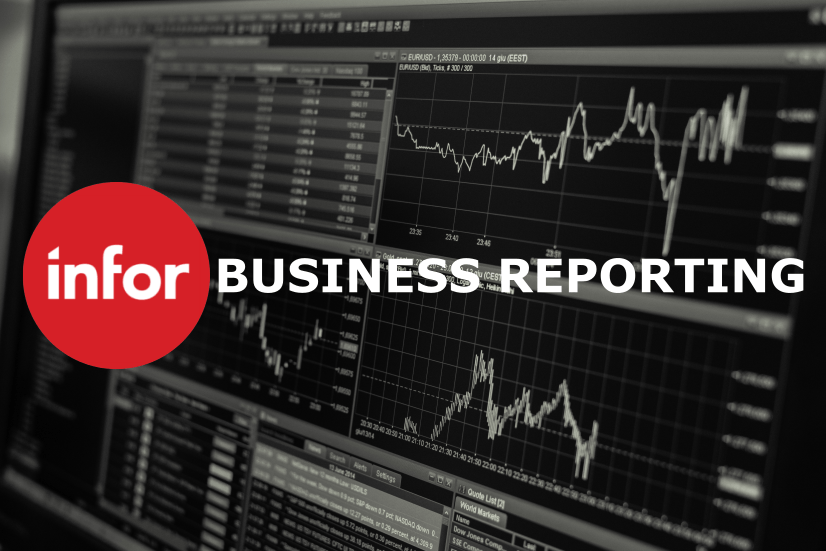 Track Sales
Track sales performance, business growth, marketing effectiveness and much more, creating custom graphs and reports to help bring the number to life.
Sales Pipeline Report
Tracking your sales pipeline is crucial to your business success and Infor CRM provides various opportunity and sales reports.
The sales pipeline report and opportunity reports are great tools for accurate forecasting to help with effective sales management.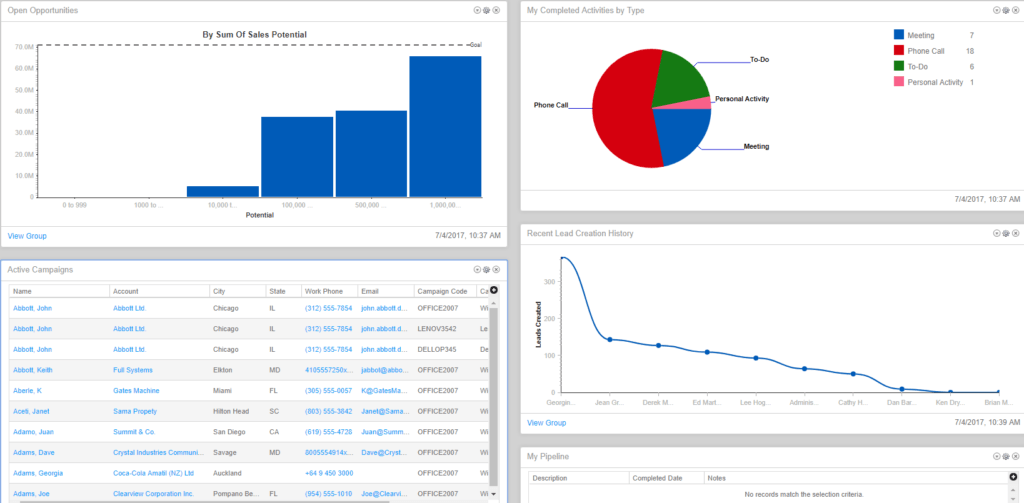 Growth Reports
Track the growth rate of your business with visual reports and dashboards in Infor CRM and learn how your customer base is growing over time. Managers can easily see key trends and highlight areas to improve the growth of your business.
Marketing Campaign Reports
Tracking the success of every marketing campaign can be a challenge, Infor CRM has predefined campaign reports that allow you to track each campaign from start to finish whilst providing you with the ROI on each campaign.

Funnel and Cohort Analysis
See how many leads are in each stage of the sales funnel and monitor how quickly they are moving through. This report allows you to see if there are enough leads in the business to sustain your business goals
Charts and Graphs
Choose from a range of visual graphs and charts in Infor CRM that allow you to view the bigger picture and monitor results such as how many deals are at various stages in the sales process.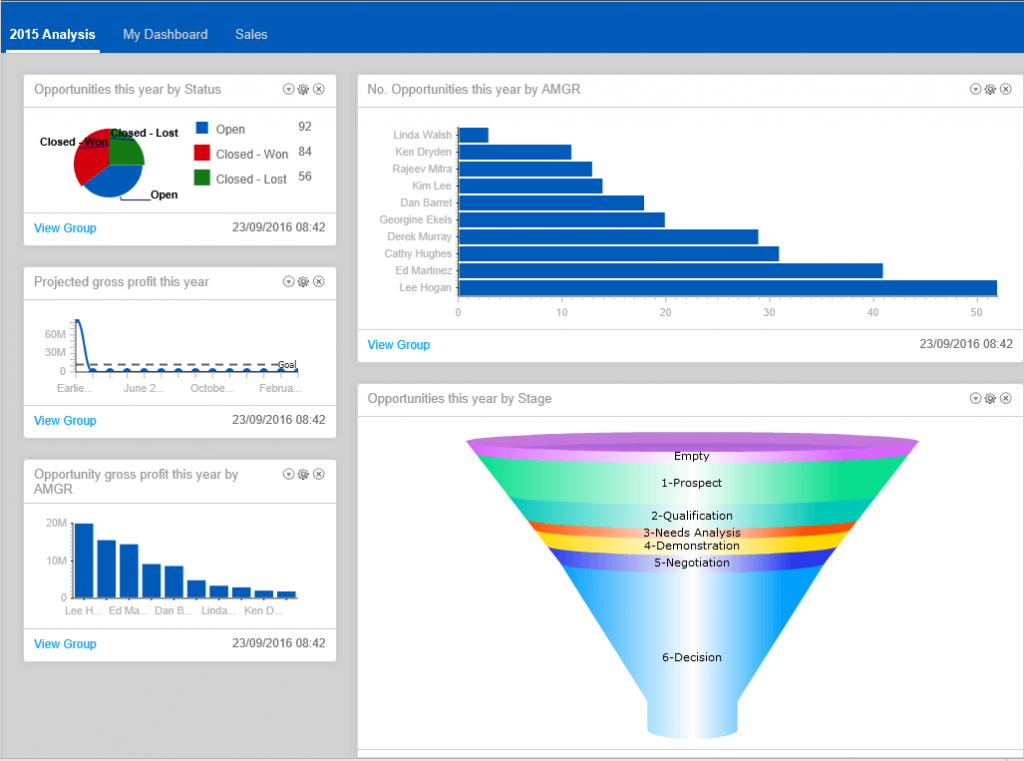 For more information on Infor CRM check out our Overview Page Here
Call us today on 020 8050 3216 or email us at info@alphalogix.co.uk to discuss your reporting requirements