---
Infor CloudSuite Sales Intelligence for CRM
---
Sales Intelligence (SI) for Infor CloudSuite CRM allows you to stay up to date with key customer and prospect data, so you can drive more sales revenue. It also helps sales reps predict when a customer is likely to purchase your goods and services next.
Infor CloudSuite Sales intelligence for CRM is part of a new breed of products for customer relationship management software, that analyse client and prospect data using advanced algorithms, enabling your sales reps to achieve maximum sales revenue potential from prospects and customers. Sales Intelligence for CRM ensures your sales team is fully equipped for success.
The software predicts which customers are likely to buy which products and empowers your salesforce to make optimised recommendations. This helps boosts sales efficiency and identifies potential future customers. Infor CRM Sales Intelligence can give your business the edge it needs in an ever-increasing competitive market.
Overview of Infor Sales Intelligence for CRM
What is Sales Intelligence?
Sales Intelligence has been around for a long time, knowing key sales information for prospects and customers can radically increase the likelihood of achieving more sales revenue and a higher conversion rate.
Today Sales Intelligence often refers to technologies, software and applications that allow you to collect, analyse, monitor and present data, providing insights into your existing clients and prospects daily business.
Businesses use Sales Intelligence using their own internal data from systems such as CRM and accounting software. Sales Intelligence software helps improve the quantity and quality of sales leads and helps uncovers new sales opportunities.
Sales Intelligence (SI) software is unlike traditional business intelligence and CRM applications, SI instead provides real-time analysis of current sales data and assists your sales team with suggestions and deliverable actions.

How Can Infor CloudSuite Sales Intelligence for CRM help build better Relationships?
Building stronger customer relationships and building greater customer value with clients and prospects is all about building trust, so they are less likely to buy from your competitors. Communication with clients and prospects at the right time helps build their trust and loyalty.
Because Infor CRM Sales Intelligence can help predict when a client or prospect is likely to buy next means that you can communicate or call at the most opportune moment, each interaction with your customer will be more meaningful which enhances customer loyalty and trust.
An Introduction to Infor CRM
How Can Infor Sales Intelligence Increase the Purchase Likelihood?
Infor Sales Intelligence uses a scoring system for each client to indicate the likelihood to make a purchase. The software uses a scale of 1-10 that indicates a customer's propensity to make a purchase. A score of 1 indicates a customer is much less likely to purchase, whilst a score of 10 indicates the client is very likely to make a purchase.
How Can Infor CloudSuite Sales Intelligence for CRM Predict the Next Likely Purchase?
Sales Intelligence for Infor CRM will store key information against each customer record, this includes the products that are most likely to gain the greatest interest from that client. Sales Intelligence for Infor can also exclude recently purchased products from the results, so sales can focus on the most likely purchasing recommendations that will help expand your business.
How Can Infor Sales Intelligence Help Reduce Customer Attrition Rates?
Reducing customer attrition rates is an important element in running a successful business, as it costs much more money to acquire new clients than keep existing clients.
The system monitors changes in each of your customer's behaviour, such as a decrease in spend or if their frequency of purchasing has dropped. This information helps identify clients that are likely to leave, so sales can take the appropriate action to retain them.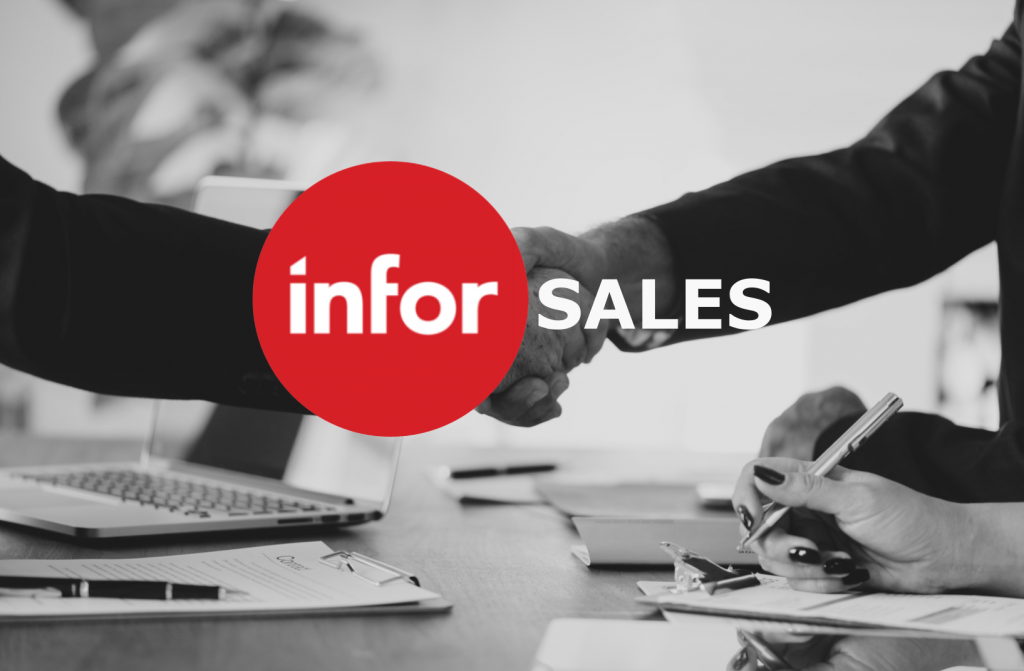 How Can SI Identify Prospect Likelihood?
Companies often purchase new prospect lists to help build their sales pipeline and acquire new clients, Infor Sales Intelligence can identify which prospect is most likely to convert to become a client. The system uses a ranking system (A, B or F), with prospects rated an "A" being five times more likely to convert to being a client,than those of the control group.
How Can Sales Intelligence Get You Quick Results?
With Infor CloudSuite Sales Intelligence for CRM, you get a quick return on your investment, as it helps drive sales revenues with existing clients and also helps increase the conversion rate for your prospects. The system can be used straight out of the box, all that is required is commonly used data, such as transaction data, and relevant customer information to be uploaded into the system.
To organise an Infor demonstration for Infor Sales Intelligence for CRM call us on 020 8050 3216 or email us at info@alphalogix.co.uk